#971
Amelius on Jan. 18, 2012
Gee, I wonder what his response will be!
Sorry the image wasn't showing up on the previous page! I posted it up on Tumblr, but if that doesn't work for some reason I uploaded it to photobucket for you too: 9th anniversary
It probably wasn't showing up for some people because I was trying out DD's author's notes for hosting the image, and it seemed to be working for the most part but I'm dissapointed to hear that it presented a red X instead to some!
Also, I had completely forgotten to answer that quiz question last update, so I whipped up a quick silly drawing for the answer to the punnery.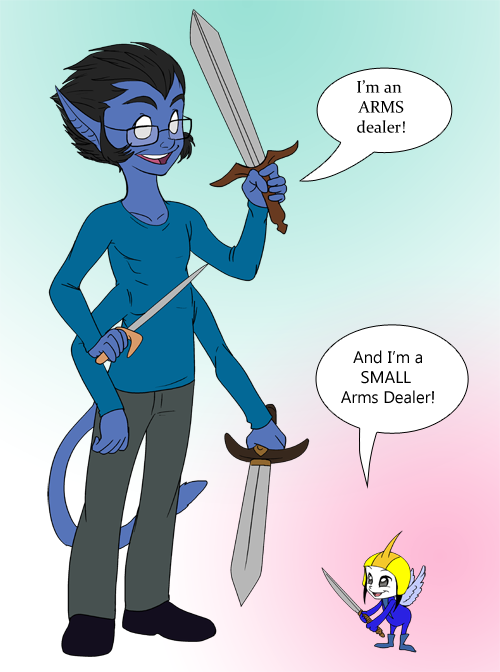 And yes, back when these two first showed up with LaBelle trying to sell Kavonn's staff, that was why I drew the blue fella with four arms. Forearms! Ha!
I kinda wished those who said they figured it out had actually said what they were thinking, because right or wrong, I would have liked to hear some creative puns that didn't occur to me! :D
(argh I leave the room for one second, and my cat is on the keyboard messing everything up!)