Hey Tcb here. yeah yeah the future featured artist hold you applause* I jk i jk :[*
well i am here to ask for help.Not only am i a artist, but i always have ideas to film like short dramas and etc. However i want to make a manga, and then later on film it so it can draw more attention to itself but not to over rate it. However, I always wanted to draw a manga about school and real life.But then the conflict of whether to do it Digital or traditional comes about. Digital is the only way to go cause i absolutely 110% need toning in my art. But i few things that i need tips and tricks on
1. When i draw. No matter how still i am or even if i do a line, 1 line for a whole day it will not be straight enough!!! >:O
2. I need my tones to be sync with my art and not look like it was plastered on as a bad layer.
I know layers and other stuff have to do with it. But i do not know how to make my art look nice. I am a good artist and its starting to frustrate me that maybe i've wasted my money on manga studio and a tablet. if i can't utilize it properly.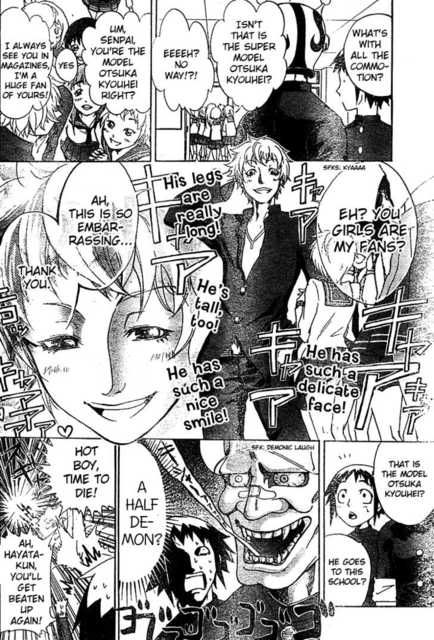 Look at this picture. Even though didgital art can look better these days and the program *Manga studio* Can do exactly just that i really don't know how T.T. the tones and stuff are there> for instance the guy in the middle. see how his outfit contrasts and is just not one tone?. What is the trick to being able to do that.Like move layers around etc?. Or is there a secret tutorial out there teaching how to do just that.I hope i am not demanding too much. :/. Or is there someone who can actually team up with me and help do the manga for me.I will be glad to here your tips and tricks* wrong place to be asking i know*.