I looked at my comic, and noticed that there are no action words.
…
I have no idea how to go about doing this.
This is the most recent page to my comic: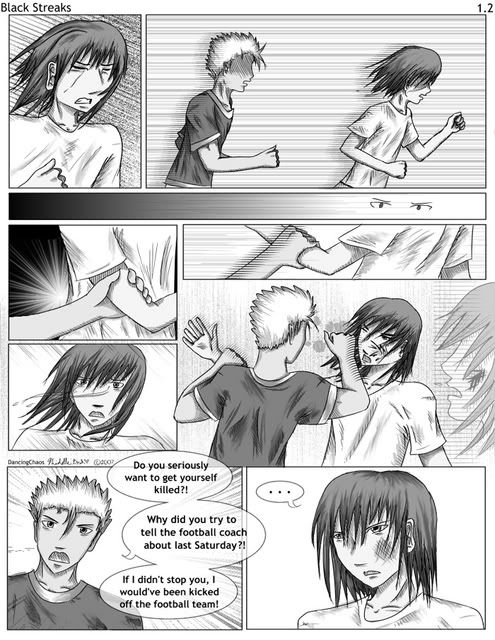 As you can see, he's punching the guy in the face, but… That's about it. It's not exciting without action words.
But I guess I need help on both the words to choose and the placement. I was sitting there, thinking of putting 'ka-BOOM'… But that's not the right action word, and I have no idea where to put it.
Someone, please help me!