Comic Talk, Tips and Tricks
Darlo
at 1:23PM, Jan. 3, 2009
Everytime I write 'wee-waa' or 'nee-naa' it just looks real awful. Anyone have any other suggestions for Ambulance Onomatopoeia?
last edited on July 14, 2011 12:08PM
You could try "nee-naw" instead of nee-naa, perhaps. Wouldn't recommend going with the wee-waw one. Or just have a "weeee" sound affect that gets smaller the further away the ambulance is.
last edited on July 14, 2011 11:44AM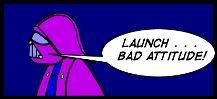 I'm hugely impressed that you have a link immediately to hand for this CharleyHorse!
My choice would've been to just use a EEEEEEEEEEEEEEEEEEEEEEEEEEE tapering off into the sunset: leaving out the consonants avoids the distracting cliches and you know how it's supposed to sound anyway.
As sure as I believe there's a heaven above, Ozone,
I know there's something much more,
Something even non-believers can believe in.
last edited on July 14, 2011 1:02PM
Darlo
at 7:27AM, Jan. 4, 2009
last edited on July 14, 2011 12:08PM
I prefer your method Ironscarf. I found the link lurking in an old cartooning directory of mine. I was surprised that it was still good.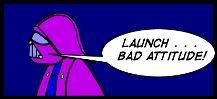 first off… amazing link, Mr. Horse.

second off..

if it were up to me… i"d go with "wee-ooo-wee-ooo"


also, with the link… i noticed that Jimmy Olsen's watch "zeezeezeezee" was conspicuously missing. I wonder if its protected like "snikt" and "thwip"
The reason that I prefer Ironscarf's version is that it seems both more mechanical in nature and hysterical, which is what an ambulance siren brings to my mind. But it's all down to personal tastes.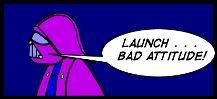 you could always just be hilariously sarcastic and just do "SIRENSIRENSIRENSIREN!"


"Kung Fu Komix IS…hardcore martial art action all the way. 8/10" -Harkovast
"Kung Fu Komix is that rare comic that is made with heart and love of the medium, and it delivers" -Zenstrive
"Kung Fu Komix is…so awesome" -threeeyeswurm
"Kung Fu Komix is..told with all the stupid exuberance of the genre it parodies" -The Real Macabre
last edited on July 14, 2011 2:15PM
NickGuy
you could always just be hilariously sarcastic and just do "SIRENSIRENSIRENSIREN!"

hahahah
©2011 WOWIO, Inc. All Rights Reserved