This game exists on the Penny Arcade forums, and I thought it was so neat, I thought I'd start it here. The rules are: First person (me) takes two random animals, and draws them in a wacky hybrid of the two. Then I name two new animals, and the next person draws the two of them in a hybrid. They then get to name the animal in a mix of the two names. They then name two more animals. It gets pretty cool, and since this is a forum that gathers comics, we should have some pretty good work. Okay!
A Lobster and an elephant.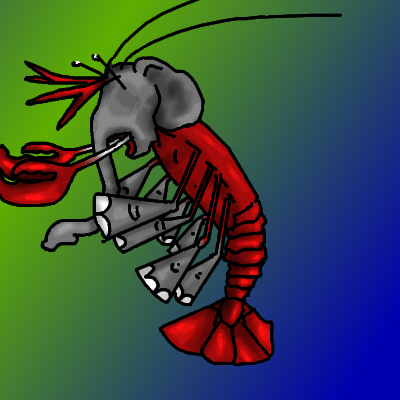 A LOBSTEPHANT!
Next person: A pig and a butterfly.
Note: You can comment on other people's images and not do one, but I encourage you to draw one.