Random Discussion


best action catch phrases
"i'll show you tough!"
"i never lose!"
"i hope you like pain!"

….. o_O…..
"what kind of wood is this?"

I
I have a gun. It's really powerful. Especially against living things.

last edited on July 14, 2011 2:54PM
AwesomeUnicorn
I feel a little bit like Hitler right now, too.

I think the first one was the funniest. LMFAO x Sideways eight.
AwesomeUnicorn
I feel a little bit like Hitler right now, too.

Fenn
at 5:13PM, Oct. 22, 2007
How could that heavy guy at the end not break that board?!
That was full of lolarity.
last edited on July 14, 2011 12:26PM
Updates Tuesday, Thursday, and Saturday's (depends).


7/0

Offering Project Wonderful Ad space on my website.
last edited on July 14, 2011 2:48PM
Nothing is funnier to a seasoned martial artist than watching a bunch of testosterone-charged first year students convinced that enthusiasm alone will substitute for years and years worth of dedicated training.

I laughed so hard at this video that I suffered a coughing fit.

:neenjah: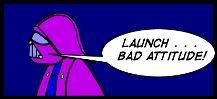 last edited on July 14, 2011 11:40AM
i like how the dummy was beating him up in the first clip
ayyy ayyy ayyy ay

these guys have been watching too many movies, fancy moves doesn't win fights.
flying kicks and rolling around will get you pumuled to the ground faster than you can say "what kinda wood is this?"
To the guy with the afro: Good perseverance, but I think your 'do is throwing you off.

Fat Guy: I know a 13-year-old that could break that.

In fact, I know a five-year-old that can break that.

Not in specific order, but, "I never lose" guy: Your spin took so long, I bet the fat guy would have gotten so many chances to hit you, he would have(possibly)bruised you.

"I hope you like pain" guy: On the kicks: too low, too low, too low, WAY too low. AND fall.
AwesomeUnicorn
I feel a little bit like Hitler right now, too.

Fenn
at 6:15PM, Oct. 24, 2007
subcultured
who needs fist when you have psychic powers for martial arts

Yeah, psychic powers really helped this "kiai master"…
last edited on July 14, 2011 12:26PM
I have been on the receiving end of chi demonstrations by martial arts masters and have never yet won against them. But then again, I wasn't supposed to.

Some masters use chi demonstrations simply to help students understand that when the mind and body are in-tune more can generally be accomplished, easier, than when only one of the two elements is fully engaged.

Other masters, on the other hand, use chi demonstrations to falsely promote either the superiority of their particular art form or to make themselves look awesome in the eyes of students and visitors. I never really minded being a designated demonstration dummy, but neither was I taken in by the mystic claptrap once I had a few years of training and study under my belt.

I think I was frequently used as a chi-dummy because the average master in my youth was considered tall at five feet-eight inches and that's my height. There's that and the fact that I have this naturally scary sort of intensity that makes me look dangerous in a mad-hatter sort of way.

As for the chi demonstrations they sort of lose their air of mystique when you figure out the secret and can duplicate them. For another, when it is all said and done you finally realize that sheer speed, strength, aggressiveness, and fighting experience will trump chi fighting techniques just about every time. Sort of like just seen in this clip.

Personally I never wanted to be a chi-wiz, just a competent all around martial artist so that I could save my own neck if push came to shove or worse.

I will say this though, a taijichuan master demonstrating the power of the art form can generate awe and bruises in students serving as the chi dummy. I once had a skinny little thing push me so hard when I was, determined not to be budged that I was lifted off my feet and flew about six to eight feet backwards. It felt pretty much as if a giant had gently shoved me very hard. In other words, the initial movement was subtle and very gentle and then - Whoomp! - exploded with dramatic force against my chest. I indeed had a small bruise pattern the next day. The master, however, barely moved during the demonstration. It was all done with subtle weight shifting and meticulously coordinated pushing.

The power! The power! Had I been a neophyte I might have offered to become his kwoon monkey for life. But this was about the fifteenth year of fairly consistent training and study for me in other systems and I'd seen and felt too many other awesome techniques to fall for the advertisement ploy.

In point of fact had I simply kicked him in the knee cap he would have been the one impressed; not that I would have been that crude, rude, or stupid in the man's own studio. Besides which I already had a fair idea of how he had accomplished his demonstration. Six months later I got to where I could begin duplicating the technique myself on occasion. That's one of the problems with these audience pleasing chi demonstrations, it generally takes a very long time to master them and then they are usually utterly worthless in a real fight.

This master, by the way, was one of those second types of masters; he was simply promoting the total superiority of his chosen art style and his own superiority in skill and his ability to cripple or kill a man with a mere glance. I swear he actually thought that he could do just that.

I trained in his system until I had learned what I wanted to know and then I went on my way.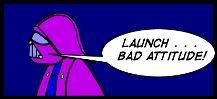 last edited on July 14, 2011 11:40AM

last edited on July 14, 2011 3:35PM
©2011 WOWIO, Inc. All Rights Reserved Google+