Some info on the dark times…
:(
Thanks to Juggarnaught:
Juggernaut
A bunch of the citizens of the TD did an expedition to dig a hole into an unknown region called the Bottom Drawer, also known as Awesome Oppossom's Awesome Clubhouse. However, when they finally did open the BD, they released Satan's little helper. Suddenly, all of the topics in the TD were imprisoned in the BD, along with my brother, the former hero Taterkain. Eventually Satan's little helper was defeated, and the topics had returned just as they were before. However, Taterkain was different. He returned as a vampire with evil intentions. That is all I know about it.
Tater Kain was once a mild mannered reporter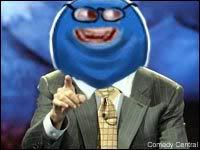 But through clean living and a healthy respect for religion, he became a superhero.
-along with his faithful sidekick SpangMunkee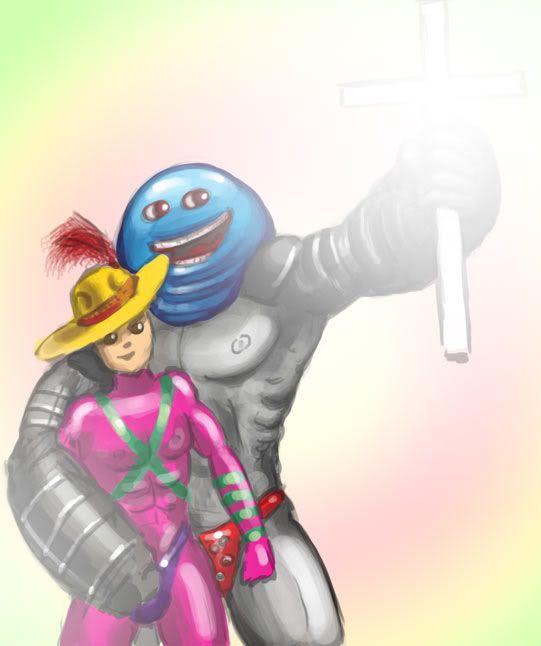 They were a dynamic duo for justice!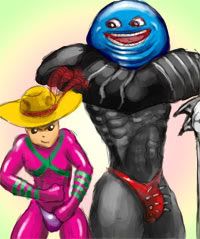 But dark things were stiring…

Tater Kain was dragged down and lost in the code.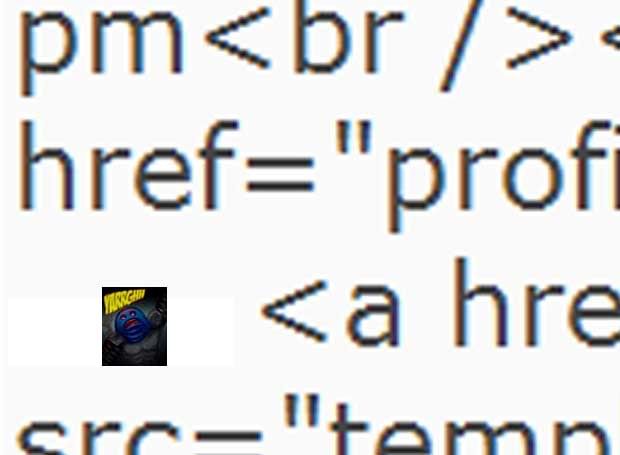 We don't know for sure what happened to him and SpangMunkee.
this is the last we saw of them, before the change…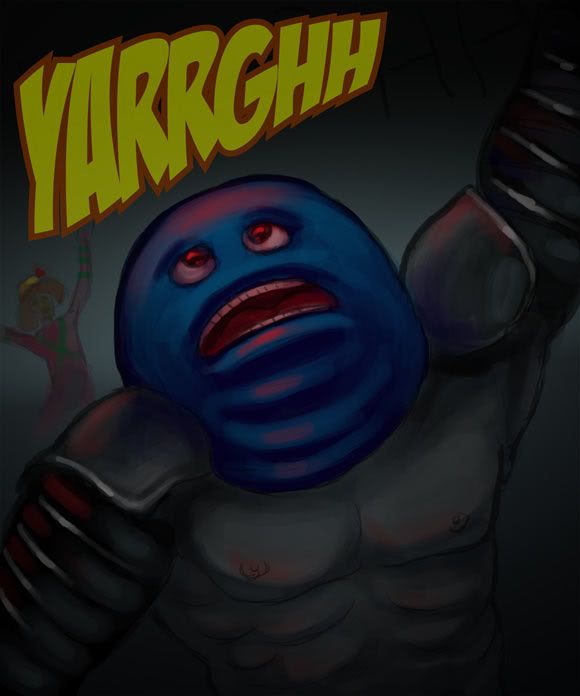 We can only speculate as to the horrors they faced down there
:(