This guy's metalworks have been getting pretty popular in Arizona, he's a longtime family friend and gave us this prototype of his new piece. I think it's really neat so i took some pics:
(not my house, it's his in the development stages)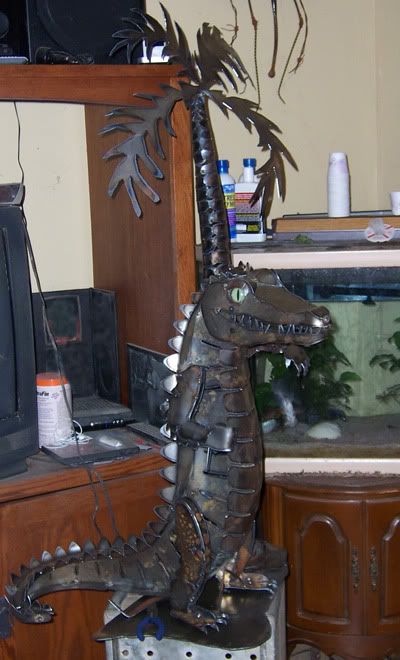 (back w/out tree)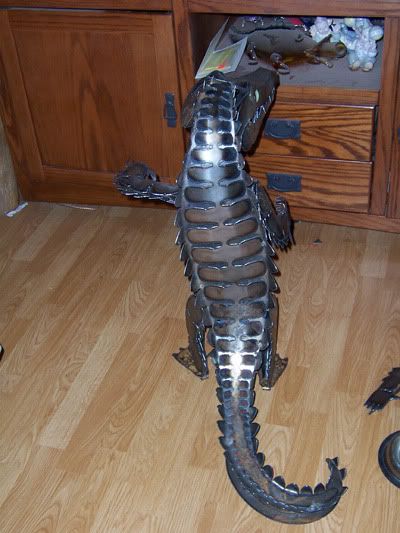 (my house now, mom put a wine glass in it's paw lol)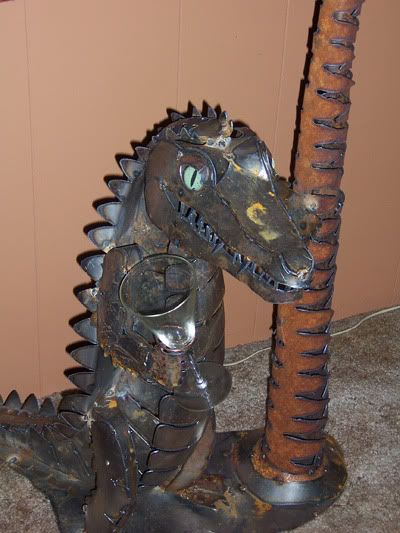 The one going on the market is pretty cool though, it has a double palm and is a lot more refined looking than ours plus has some kinda green 'scales' on it. I think it retails for 2000-3000$. Ah rich people..
Anywyas just thought i'd share.