Hi, Drunk Duckers.
I know I don't speak up a lot on the forums much, but on this issue I really need to say something.
I'm sure most of you are familiar with a particular member here on Drunk Duck who goes by the name of
Evil Emperor Nick
. Nick writes and oversees several comic strips which several other artists of the DD community illustrate. He's also a married to the ever-popular
Amelius
and has overseen several community projects.
Now, while this may seem like an already impressive list, we must add one more achievement of his that cannot be overlooked:
Nick is a copyright violator.
No, I'm not kidding. If any of you have read
Night School
you know exactly what I'm talking about. Nick's character "Nigel" is a cheap imitation of my own character Dart. Don't believe me? Here, compare them: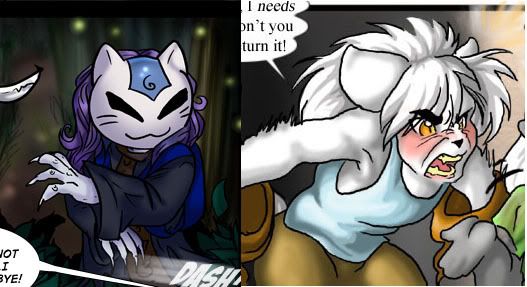 STILL don't believe me? There are way too many similarities to write off as mere coincidence between these two characters. And if you think I'm just being paranoid, here's something else to consider:
Several years ago Nick approached me with a story idea for a comic with the hopes that I could be the illustrator. The story was called "Hello Super Lucky Happy Cat Dart", and the summary went something like this:
Dart - A white cat boy full of mischief. He wears a variety of cute oufits with large oversized gloves and his happy cat mask.

Series concept: HSLHCD focus on the main character dart and his friends. Dart is employed durring the day to his mean boss the masked Mancer. Mancer is a villian who wants to take over the kingdom, but humorously has only so far recruted the good natured Dart whom only wants to make people happy and occasionally scap with someone.

When not employed in his part time job to Mancer dart lives in a small hut near the school he attends. Dart has a host of imaginary friends which offer confusing but well meaning advice which Dart usually ignores.

Dart has many friends who live in the forest and serve to get him into trouble. This friends are to be expanded on later but right now I am thinking maybe a magic dragon, an elf, a scary vampire girl (Mancer's daughter?) and maybe a few others.

At schoole Dart is easily distractable and often gets into minor trouble due to his high energy nature. A reoccuring gag is Dart frequently wishs for outrageous things (in an off handed way) which later come true but he fails to notice.
Here are some early production notes of the project, featuring the same character:
And some of the final designs: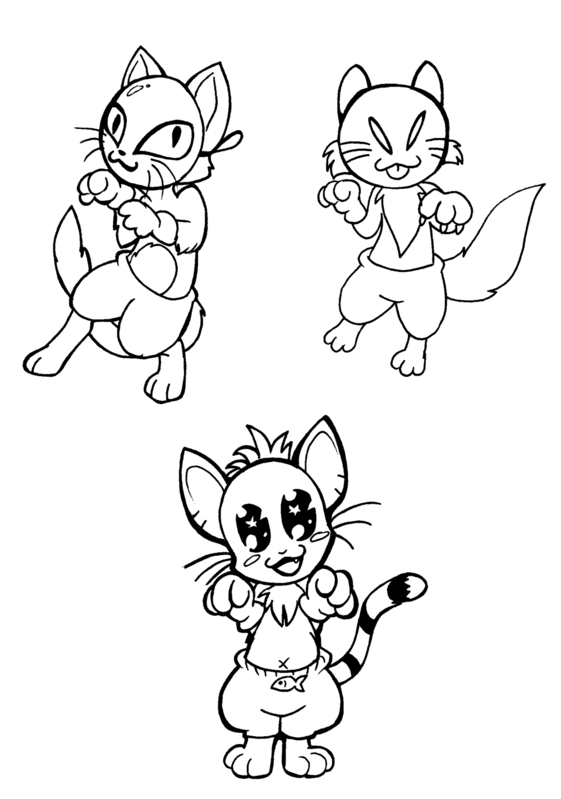 The project ultimately fell through and never made it past the development stage, the agreement between Nick and myself was voided and I thought that was the end of the matter. But here, several years later, I find Nick using elements
I
designed for one of his characters in one of his current comics! Not only did he fail to ask my permission to do so, he has refused to give me any credit for the designs.
Nick and I have been shooting messages back and forth about this issue for weeks, and we haven't gotten anywhere with it. I've tried very hard to keep this from escalating into something involving legal action, but Nick's rudeness and refusal to cooperate with me has gone too far and can no longer be ignored. Maybe by filing a grievance against him or pursuing some other course of legal action will be enough to bring him to his senses. I've already contacted a lawyer to get his say on the matter, but I'll also need your support if I want to get through this matter completely sane. If you have any legal advice for me, it would also be greatly appreciated.
Thank you.