Help, Support and Suggestions
DESPREATE HELP!CANT POST COMMENTS!
I CANT ADD COMMENT ON DSASTER PLEASE HELP!i really want to say stuff it says i need to become an affical meber or somthing and to click here.when i click it it leds to the front page~!
im blue abdie abudie if i was green i would die dabide abedie im blue abadi abadie
vist el comic or somthing
last edited on July 14, 2011 1:57PM
IT'S OLD BATMAN
last edited on July 14, 2011 3:41PM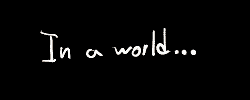 "The only moral it is possible to draw from this story is that one should never throw the letter Q into a privet bush, but unfortunately there are times when it is unavoidable."
-Douglas Adams, The Restaurant At the End of the Universe
last edited on July 14, 2011 4:27PM
u can write a froum without a avatar!so i guess u can do it if your not varrifed and thanks for variviying me or whatever.
im blue abdie abudie if i was green i would die dabide abedie im blue abadi abadie
vist el comic or somthing
last edited on July 14, 2011 1:57PM
©2011 WOWIO, Inc. All Rights Reserved