Got a DWC this year, it's Blkknight. His wish:
"Some of my characters from Crossing Death celebrating the "Winter Gift-Giving Festival." Traditional Earth holidays don't exist in my comic so try to be aware of that."
So.
The tradition is: everyone places a fir twig around a candle of Heidris, the creation goddess, then someone lights the candle, then presents are exchanged.
I guess some characters are out of character… especially Villa who is giving Serra (who turns into a mermaid when in contact with water) flippers.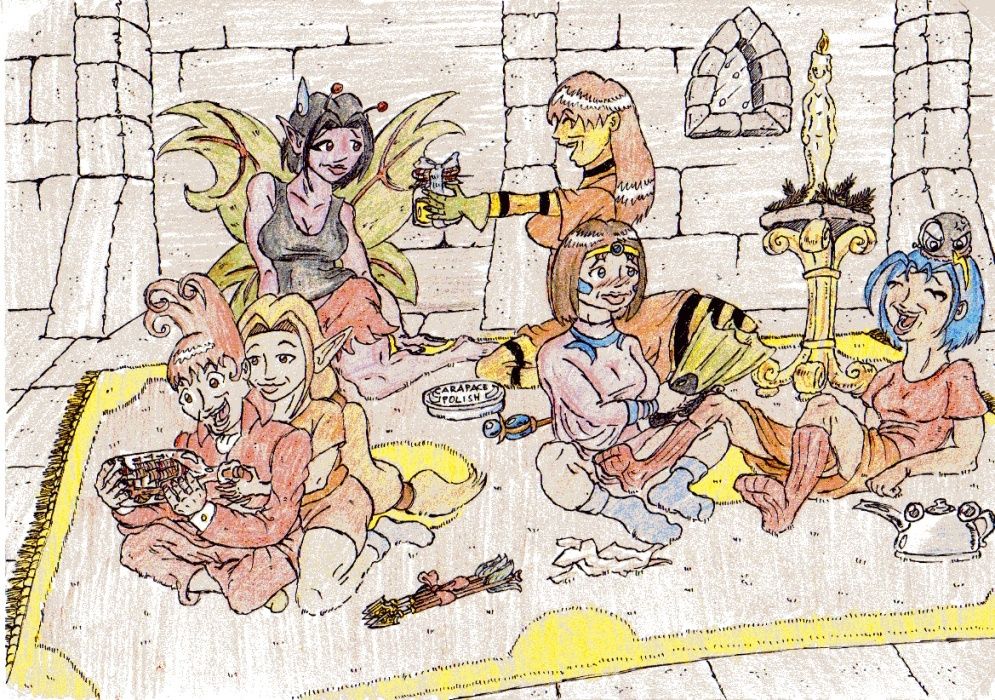 Sorry if the colours aren't right, I'm not at home right now and there were some problems. I'll send it in better quality again next year when I'm home again.
Thanks Blkknight for managing the Secret Santa! (I hope this year's present beats last year's :) )
Bigger version
here