Media Megaforum
last edited on July 14, 2011 4:02PM
You do know that's it, right? There is no "movie", just a small series of b-rated shorts.
Someone
On July 10, 2007, Microsoft released a short film, simultaneously acting as a teaser for both Halo 3 and the film, of the name Arms Race, showing various special effects and vehicles and other elements of the Halo Universe near the end of the E3 Media and Business Summit.

In mid July bungie.net said that viewers could look forward to more shorts from director Blomkamp in the coming months.
Basically, there could still be the chance of a film, but it's mostly a promo for Halo 3. Besides, if a movie looks this bad they should pay you seven dollars to see it. I had a chill run up my spin. Then a voice, not my own, no, more ghastly, yet inside my head, whispered… "Startship Trooooperssss".
last edited on July 14, 2011 1:31PM
When they first announced a Halo movie and the big stunt Microsoft did to deliver the script I thought this sounds promising but the more and more I hear about it, it sounds like it could ultimately be one of the biggest grossing video game movie failures ever created…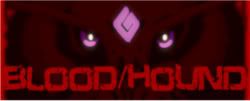 last edited on July 14, 2011 4:21PM
©2011 WOWIO, Inc. All Rights Reserved Google+