I couldn't be sure whenever this went into the art section, or here…
but whatever.
I have moments where I find it very hard to draw something, espeically an pose or expression from stratch, espeically when it's one of those days when I can't seem to get something right or soemthing exactly the way I wanted it.
so on those days I tend to fall back on using pictures of myself for poses, etc.
like this for example:
I drew that using this picture: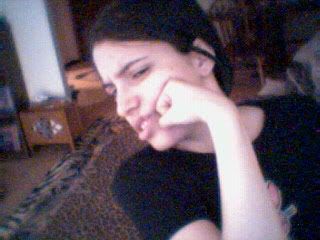 and now I'm stuck because I can't figure out which expression to use.
basically, I'm drawing something where a person is getting blown apart molecules by molecule, atom by atom.. in a very painful way, of course. and I can't dedice which one of those expressions would suit that scenario: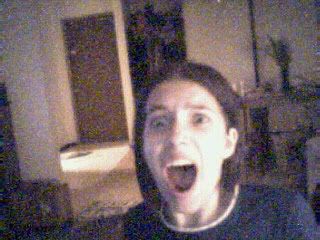 I wouldn't be posting this here, if I had friends online right now that was of help. I actually had one guy I was showing those to to see what he thought, but right now his mind is in the gutter os he wasn't any help. -_-