Help, Support and Suggestions
How do I delete my account?
I Want to quit drunk duck, I just don't know how to delete my account. If there's a way, Please tell me. Thank you.
last edited on July 14, 2011 12:59PM
As I understand it you cannot delete your account. All you can do is wipe out all the information you have entered wherever you have found it. I'm not sure if you can delete your chosen name of 'In Love With A Rose' or not. Have you tried?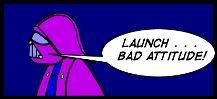 last edited on July 14, 2011 11:40AM
©2011 WOWIO, Inc. All Rights Reserved