These things are the single most hard things I have ever done. I CANNOT figure it out! I looked on the internet for tutorials, but nothing helped me. I must figure out how do do backgrounds, angles, and perspective.
Here is a picture of a slime-monster I am making for my comic.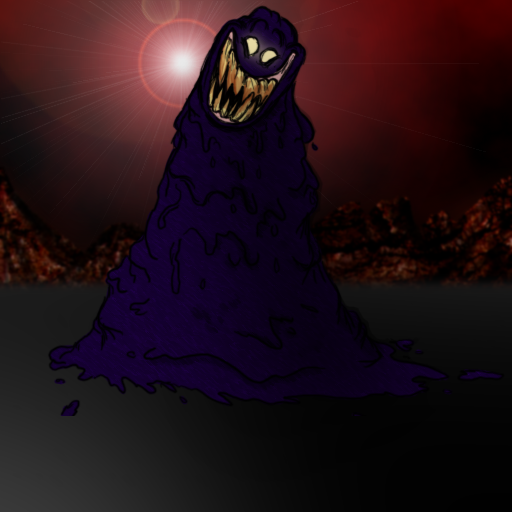 Ignore the slime-man and look at my pathetic background! A blurred perfect square as the floor, and a couple mountains in the background. The patheticness of it makes my brain hate me.
I want to draw buildings, decor, landscapes, with some fancy angles and stuff as well. But… I… CANT… DO IT!!!
Am I missing a simple step or something? Because it seems that everyone can do backgrounds; even some of the crappy drawers. I, however, cant make more than a flat surface with odd mountains randomly around.
HELP, PLEASE!