Comic Talk, Tips and Tricks
I needs me a free program... Something good... but not complicated to use...
I would like to know if there's a free program out there… other than gimp…

Is there?
I
I have a gun. It's really powerful. Especially against living things.

Hey Puff_Of_Smoke, how's it going? I've got a small list of two free graphics softwares that do a darn good job of work for a cartoonist. I'm going to list them in no particular order. It's just depends on which one comes to mind first and when I can relocate that URL address.
The first one up is Paint.net This application is produced free of charge by a group determined to create a far, far better version of Microsoft's Paint application, and they have definitely managed to do just that. It has a layers feature and so in that respect you can do some of the same things with it that you can do with Photoshop and The GIMP. It's just way more limited over all and therefore simpler to use and to figure out. There is a help section attached to the site, and so you should be up and running with this application in no time. I used it some before I really got into using The GIMP.
http://www.getpaint.net/index.html
The next one is the Japanese cartooning application that is actually MEANT to be used for cartooning – unlike PhotoShop and The GIMP – and is used by both professionals and amateurs alike for that purpose. The neat thing though is that it is completely free. It is used primarily by Manga artists but I know of no reason that it can be used by cartoonists featuring other art styles. It's called PIXIA, and although I haven't used it, I have heard great things about it. Be certain to download the English version of it - if that is your language of choice.
Oh yeah, I don't know about its learning curve. I suspect that it might take a bit of effort since it is a powerful and versatile application, from my reading on the subject.
http://park18.wakwak.com/~pixia/
Okay, that pretty much exhausts my thoughts on the subject for now, but be aware that there is an entire sticky top-post on the issue in one of the other forums; but I just can't remember which one at the moment.
Anyway, I hope that this helps.
CharleyHorse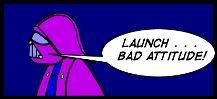 last edited on July 14, 2011 11:40AM
…well, now to see if they work on this relic of a computer…

EDIT: Thank you, pixia works and it's EXACTLY what I needed. You my friend deserve a real cake.

Sadly, I can't give that to you =(
I
I have a gun. It's really powerful. Especially against living things.

That's okay; I've cultivated the ability to think genuine cake and imagine eating it too. Ummmm good!

One of these days I've got to download Pixa and give it a try. I wouldn't be at all surprised if it turns out to replace The GIMP for me.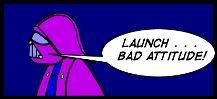 last edited on July 14, 2011 11:40AM
It's great but… I don't think there's a line tool or an eye dropper :P

Then again, I'm using version 3.

version 4 might have those…

EDIT:Well it technicly has a line tool… but it's a lot more complicated.

Even so, it's a great line tool in comparison to what other programs have.
I
I have a gun. It's really powerful. Especially against living things.

©2011 WOWIO, Inc. All Rights Reserved Google+