I just watched recently two movies that are really similar and good.
They show a different side of Samurai (besides the fighting)
Both the main characters have a bad social standing, you wouldn't think much of them just by looking at them. Twilight Samurai has more of a ruruoni kenshin quality. Seibei cares more about family than money and his lack of it never really bothered him. There's also a great bokken Vs katana scene :)In hidden blade, the samurai keeps mostly to himself and likes to hide his feelings. He has enough trouble trying to learn these 'western weapons' .Both men eventually fall in love with beautiful girls….which are unfortunately unobtainable. What's worse they are both married off to jerks. -_- How will these samurai obtain back their honor and happiness?
Pick up
Tasogare Seibei
Twilight Samurai &
Kakushi ken oni no tsume
The hidden blade.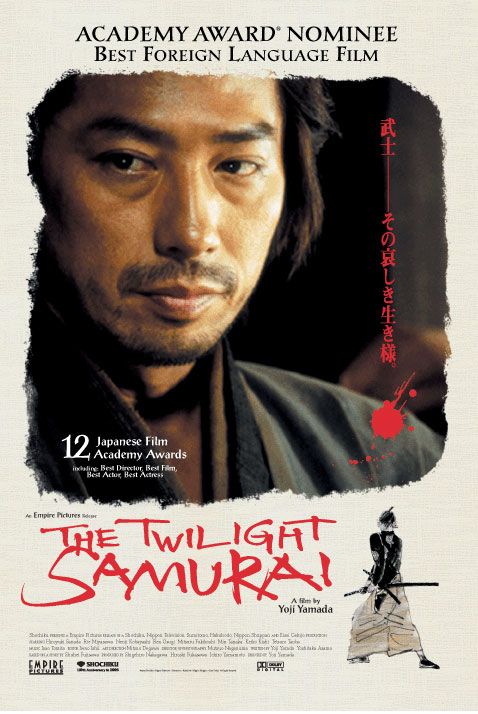 i rented them both at blockbuster.