Help, Support and Suggestions
For some strange reason, I cant view My Account page. I get the header, then the rest is blank. Refreshing and CTRL+F5 doesn't work either. Can someone help me?
Okay, my account page is back to normal, but now it says I have (-2) new messages in my inbox.
The admins have been screwing around with the coding. Expect a lot of begs for the next few days/weeks :/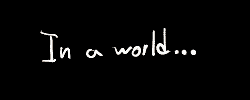 "The only moral it is possible to draw from this story is that one should never throw the letter Q into a privet bush, but unfortunately there are times when it is unavoidable."
-Douglas Adams, The Restaurant At the End of the Universe
last edited on July 14, 2011 4:27PM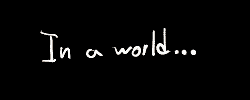 "The only moral it is possible to draw from this story is that one should never throw the letter Q into a privet bush, but unfortunately there are times when it is unavoidable."
-Douglas Adams, The Restaurant At the End of the Universe
last edited on July 14, 2011 4:27PM
©2011 WOWIO, Inc. All Rights Reserved Google+