Comic Talk, Tips and Tricks
hey can anyone spare a tip on how there comics got so much readers.i gotsta know the how some people start out with like 10 people already reader for thoes of you who have seen my comic its not very good so thats proably why its not popular but im just curius.
im blue abdie abudie if i was green i would die dabide abedie im blue abadi abadie
vist el comic or somthing
last edited on July 14, 2011 1:57PM
Official DrunkDuck curmudgeon
last edited on July 14, 2011 10:53AM
Walrus
at 5:35PM, April 19, 2008
Well, for me I made a comic: Anime Remix. It's a parody of anime and everyone that's posted has liked it and I get around 430 - 700 pageviews a day. I post at a time that most people are on Drunk Duck, which is about 6:45 PM Drunk Duck time. I also found a good cover for when people browse, it looks apppealing. Also, make sure you have a good plot when they use the mousover, it shows the plot of the comic. Make sure it's something a lot of people like, original or not. The art has to be decent. That's all I can come up with for now. If I get anything else I'll post it here.
last edited on July 14, 2011 4:45PM
This question is asked several times and actually there is a stickied thread in the Tips and Tricks Forum and there are a lot of answers there worth checking out. General Discussion may not be the best place for this thread.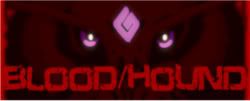 last edited on July 14, 2011 4:25PM
©2011 WOWIO, Inc. All Rights Reserved