You mean like this thing by Raytheon?
-
info
):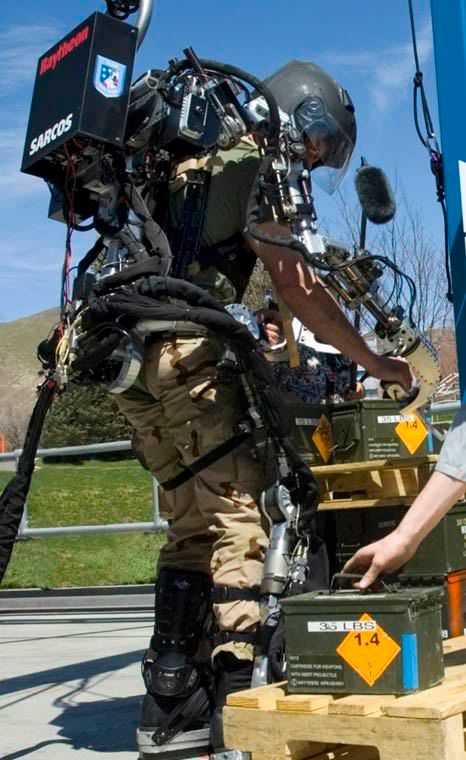 Heh, I posted that stuff here ages ago.
Logically, power-armour would only be able to give you protection from small-arms, and only long rang mostly, not from multiple hits in the same place. It could also offer you some protection from shrapnel, fire, heat, cold, poison gasses and maybe some radiation…
The increased lifting power would be a big help carrying loads… every solder could be armed with something like an XM109 payload rifle, a 50 cal machine-gun, or a 40 mm fully automatic grenade launcher.
So practically they'd function something like a small scout tank, or extremely heavy shock troops.
The way I see the future of high tech mechanised warfare though is that most humans will be away from the front lines. Increasingly you can do more and more with remote controlled machines and even somewhat autonomous A.I. controlled machines (robots if you will, but it's a silly term). If most of your force were machines, then you could have a human or two amongst them in armoured battle-suits to get another perspective on things and make sure things are running right, But I'd think that if you had the capability you'd want to keep the risk to your own people to a minimum.- let the machines do most of the work they can.