Random Discussion
Russia's idea of 'Got milk?'
last edited on July 14, 2011 3:47PM
That's not nsfw. If it's ok for Russia, it's ok for us. :)
In the words of the famous Boney M: Oh those Russians…
lba
at 12:13AM, April 11, 2009
I think it looks more like a wave. If it were hitting her in the eye, then we'd be talking NSFW.

I'm curious about the light effects on the milk. I think they were added to it digitally, but I'm curious how.
last edited on July 14, 2011 1:29PM
It's highly digitally enhanced. Look at that bland milky skin :)
Huh. Usually there's a subscription fee for stuff like this.

*Ba-DumKSH!*
last edited on July 14, 2011 1:00PM
Anyone else realise she looks so much like a cow?
Skullbie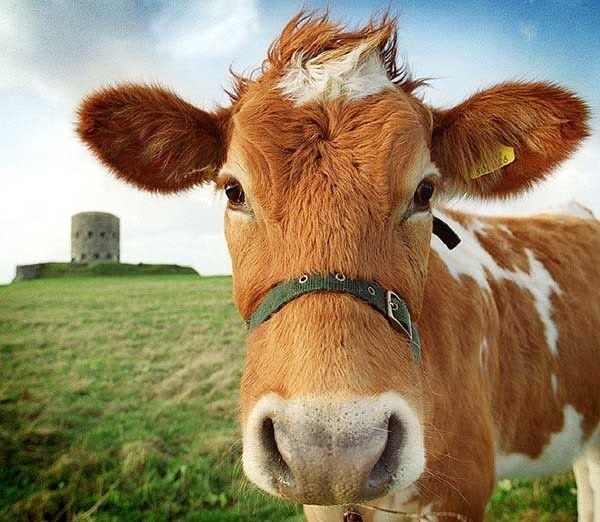 It's something I didn't realise right away.. But the angle of the eye is particularly cow-like.
Then I noticed her hair had been done to look like cow ears and of course the cow-bell on one -gotta have more of that…
But it's the whole angle of the face as well. I think they've been very clever there.
ozoneocean
Anyone else realise she looks so much like a cow?
Well there's an odd fetish for ya.
This is the kind of thing where you really have to wonder if it's meant to be a joke or if these people just aren't thinking. Like when McDonalds had the McWrap.
Duchess of Friday Newsposts and the holy Top Ten
Have a comic milestone, a community project or some comic-related news you'd like to see in
a newspost? Send it to me via PQ or at hippievannews(at)gmail.com!
last edited on July 14, 2011 12:49PM
lothar
at 2:02PM, April 11, 2009
last edited on July 14, 2011 1:45PM
crocty
at 8:53AM, April 12, 2009
Hm. Being a totally awesome media studies student, I tend to analyse things to find out metaphors and whatnot.

But this had me stumped until Ozone pointed it out.

The advert is about a cow who is transformed in to a human, but still loves a cow, so she milks the cow she loves, and drinks it via her second mouth, located on the side of her head.
She also fires the milk in to her mouth by hose.


Clearly there is nothing else to be said about the advert!
Case closed.
THIS NEW SITE SUCKS I'M LEAVING FOREVER I PROMISE, GUYS.
NOT BLUFFING, I'M GONE IF YOU DON'T FIX IT.
Oh god I'm so alone someone pay attention to me
last edited on July 14, 2011 11:53AM
Why do I have this feeling that this is tacked up in Russian military barracks and a painting of it is gracing the nose of a Su-27 or MiG-29 fighter plane somewhere? As well as the turret sides of T-80s, the hull sides of BMP-3s etc…

Beats the hell out a picture of her with a milk mustache.
last edited on July 14, 2011 11:33AM
©2011 WOWIO, Inc. All Rights Reserved Google+