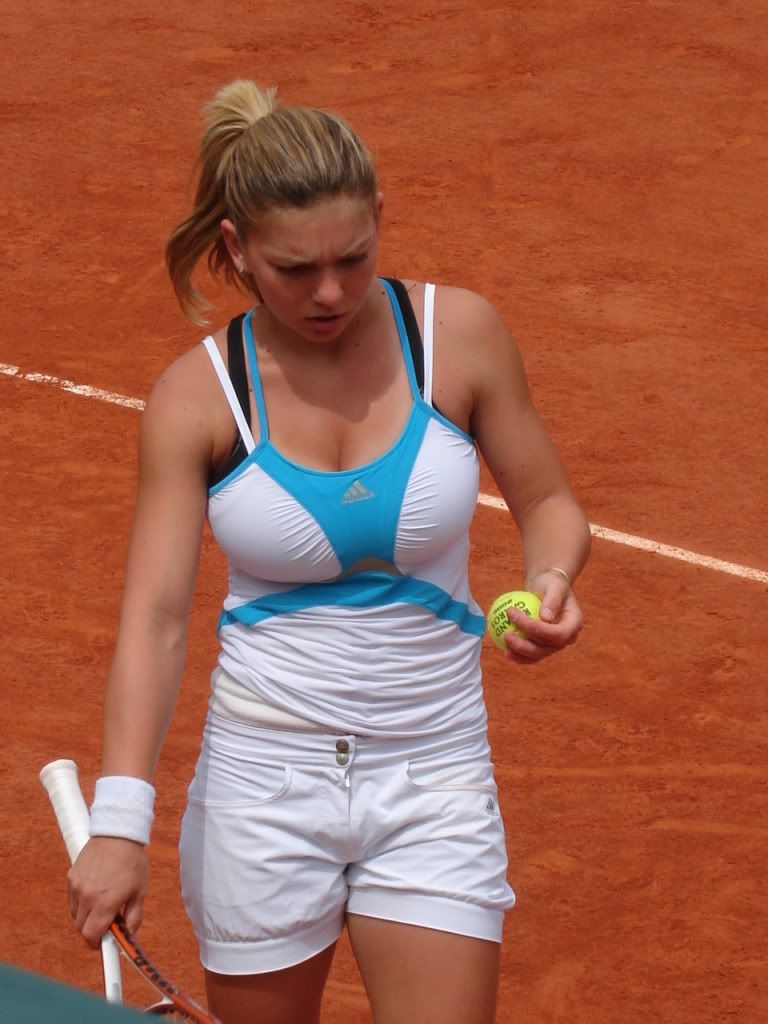 Someone
Wimbledon hopeful and Tennis star Simona Halep wants surgery to reduce the size of her 34dd breasts. Having the same size breasts at Halep, I completely understand that is not easy playing sports while carrying around a pair of 34dd breasts! Not only do you have to deal with them bouncing but, it is uncomfortable and slows you WAY down!

I am 5′9" and carrying around these 34dd breasts for 12 years and it has been painful and annoying so, I can't imagine how somebody 5′5" manages. Ladies with smaller breasts always bitch and complain that I should be happy and grateful but, how can I be when I can barely walk five feet without worrying about looking like a pornstar circus clown.

Anyways, The Sun was the first to report that Halep wanted a breast reduction. The magazine quoted Halep as saying;

"The breasts make me uncomfortable when I play. It's the weight that troubles me - my ability to react quickly."

She is rumored to be undergoing surgery later in the year.

Also The Sun reported that her pigheaded fan are signing a petition titled "Save Simona Halep Boobs."

Only men!
you know if she does have it reduced, she's gonna be like when piccolo took off his weight vest. she's gonna be super fast! ^_^