Comic Talk and General Discussion
The FNG build Love and Chaos readers
Skills
Strip armor (SA) or full strip (FS)
Vultures/owls eyes
Sight
Heal
Stats
agi for quickness
vit for hp
perv most important stat
SA or FS her
Vultures/owls eyes
sight
RUN
last edited on July 14, 2011 4:25PM
Um, wtf is this about so I know where to move it to?

Sorry Theoj1998, but this obviously doesn't belong here. :(
last edited on July 14, 2011 2:34PM
ozoneocean
Um, wtf is this about so I know where to move it to?

Sorry Theoj1998, but this obviously doesn't belong here. :(

"WTH"?
last edited on July 14, 2011 12:52PM
theoj1998
Skills
Strip armor (SA) or full strip (FS)
Vultures/owls eyes
Sight
Heal
Stats
agi for quickness
vit for hp
perv most important stat
SA or FS her
Vultures/owls eyes
sight
RUN

Wow. You're clever.
…But you know what would be even more clever is if someone were to lock this stupid post.
Get it?

Billy vs. Tree – The epic struggle of boy versus tree.
Sonic Colores – It looks like it's going to be a good game because I love how the way it makes me grow.
last edited on July 14, 2011 12:51PM
ozoneocean
Um, wtf is this about so I know where to move it to?

Sorry Theoj1998, but this obviously doesn't belong here. :(

basically FNG or short for F***ing New Guy is trying to get readers for a comic that a friend of his has called Love and Chaos.
its basically ad post for his friends comic.
what he listed appears to be interesting for those interested in said things that might interest people who are interested in lists of random things.
go figure.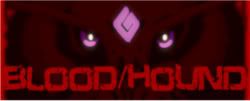 last edited on July 14, 2011 4:25PM
I'd move it to Hey Everyone in that case, but really, if you make a post and you're not actually making any sense, how is it going to be useful anywhere? I know Midge explained it but I still don't know what the hell it's supposed to be about. It's not that hard to accompany whatever the hell that list was with a few sentences of explanation.
IT'S OLD BATMAN
last edited on July 14, 2011 3:42PM
©2011 WOWIO, Inc. All Rights Reserved Google+