Help, Support and Suggestions
how exactly do the ranking works?

in stats, where says "DrunkDuck Rank:"
last edited on July 14, 2011 11:44AM
I don't think anyone really knows, but I think it's mainly based on how many unique veiws your comic gets.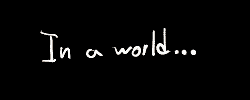 "The only moral it is possible to draw from this story is that one should never throw the letter Q into a privet bush, but unfortunately there are times when it is unavoidable."
-Douglas Adams, The Restaurant At the End of the Universe
last edited on July 14, 2011 4:27PM
crocty
at 7:26AM, March 5, 2008
From what I heard, it's two things.
1 is the ammount of single pageviews. (Including your own)
And the other is the number of comments.

That's what I heard anyway.
THIS NEW SITE SUCKS I'M LEAVING FOREVER I PROMISE, GUYS.
NOT BLUFFING, I'M GONE IF YOU DON'T FIX IT.
Oh god I'm so alone someone pay attention to me
last edited on July 14, 2011 11:51AM
last edited on July 14, 2011 11:44AM
contreras
so what would you say is a good place in the ranking?

1 :P
There is no "Good place", it's a ranking of all the comics, best to worst. Try for as high (err… low) as you can get :D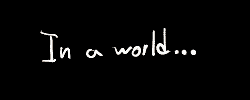 "The only moral it is possible to draw from this story is that one should never throw the letter Q into a privet bush, but unfortunately there are times when it is unavoidable."
-Douglas Adams, The Restaurant At the End of the Universe
last edited on July 14, 2011 4:27PM
©2011 WOWIO, Inc. All Rights Reserved