Watch out Ironman! It's titanium man! The real thing o_O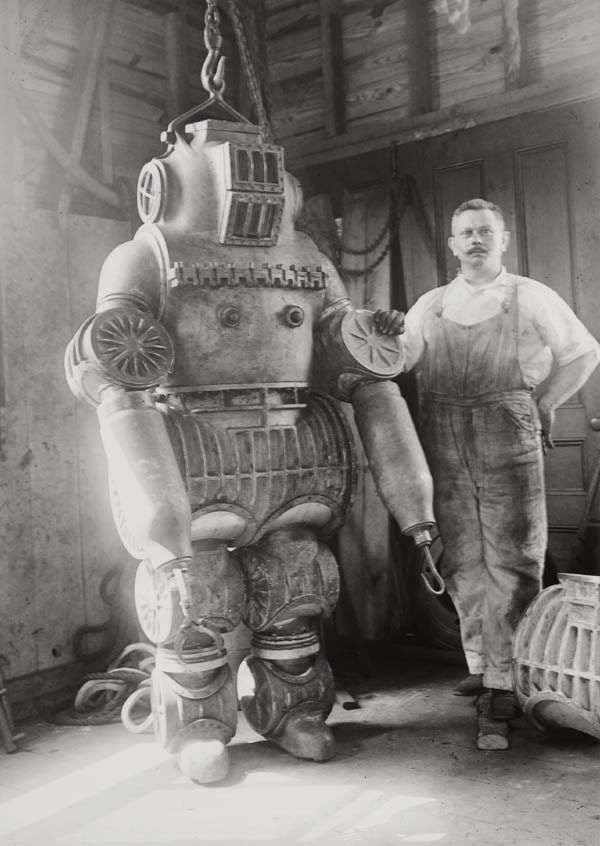 The funniest thing about this pic is how the suit looks like its inventor… The same sticky out ears, the same small facial features in the middle of a big head, the same "hairstyle", the same figure, even the same tiny little feet! lol!
The suit is actually all iron. The fellow's name is MacDuff, and that's his deep sea armoured diving suit from 1914, it was tested in New York harbour. It worked, but wasn't great.
-an earlier version of today's ADSs (Atmospheric Diving Suits), made for the deepest you can dive without an actual submarine.
——————————
I just realised… It has two
nipple bolts
! o_O
Either that or it's a stylised version of what he's wearing… with the bolts being his overall buttons and the rest being like his baggy, bunchy pants… But that's a little esoteric. :P