Help, Support and Suggestions
I'm trying to upload the first few pages of my comic and no matter what size i make them in photo shop when i upload them on here they come up too big to read!!!! Anyone?
last edited on July 14, 2011 12:05PM
This question might be ebtter in the Help! How Do I… forum…

Have tried changing the attributes of the page?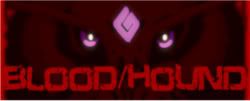 last edited on July 14, 2011 4:20PM
In Photoshop, go to the Image menu, click Image Size, and then change the width/height to whatever you want (I make mine 550 in width, I think the maximum recommended width on DD is 700). Oh, be sure the "Constrain Proportions" box IS checked, otherwise you could distort your image.

FYI, when I work in Photoshop, I color in 300 dpi resolution. So when I'm saving my image for the web, the first thing I do is change the resolution down to 72 (because that's the best a computer monitor will show) to keep the file size down.

Hope that helps!
last edited on July 14, 2011 11:02AM
©2011 WOWIO, Inc. All Rights Reserved Google+