Lately I've been getting very intersted in the vector art form, since the graphic design class I've been taking had it as a part of the topic for the week….
and so far, I've been having a lot of fun with vector types. Anybody out there who does Vector too?
Then strut your stuff here!
my first attempt at Vector art was pretty good, or at least I would like to think so..
I took a old picture of myself from halloween: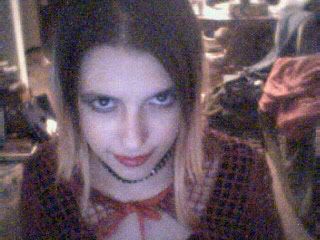 Turned it into this: