Comic Talk, Tips and Tricks
Where i get Paint.NET without winzip?
DarkMartio rules.(That's me.) The cake is a lie. I heard u lieks mudkips.
last edited on July 14, 2011 1:54PM
I looked martinlo_23, but got skunked. Here's the Paint.net forum and it's probably the place you should pose your question.
http://paintdotnet.forumer.com/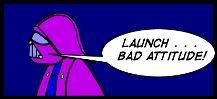 last edited on July 14, 2011 11:40AM
I don't believe you'll find a place for that. If you've got nothing to unzip a file, do you not have Windows XP? In that case, be careful, since paint.net is basically for Windows XP and up.
7zip
is a free program that will do the same thing as Winzip.

Always, I wanna be with mew, and make believe with mew
and live in harmony harmony oh nyan
last edited on July 14, 2011 2:20PM
©2011 WOWIO, Inc. All Rights Reserved Google+