OK AQua_ng I took your advice and updated my old character. In all honesty I just wanted another picture as me as a ninja. Lawl.
Anyway I took some updated picks of me as my old character. If I get someone to hold the camera I will be able to wear my full outfit even the I pwn n00bs shirt my character wears. And the pants that pass my shoe(it is why all my sprites don't have feet. I wear pants past the shoes so everyone else does as well.)
Anyway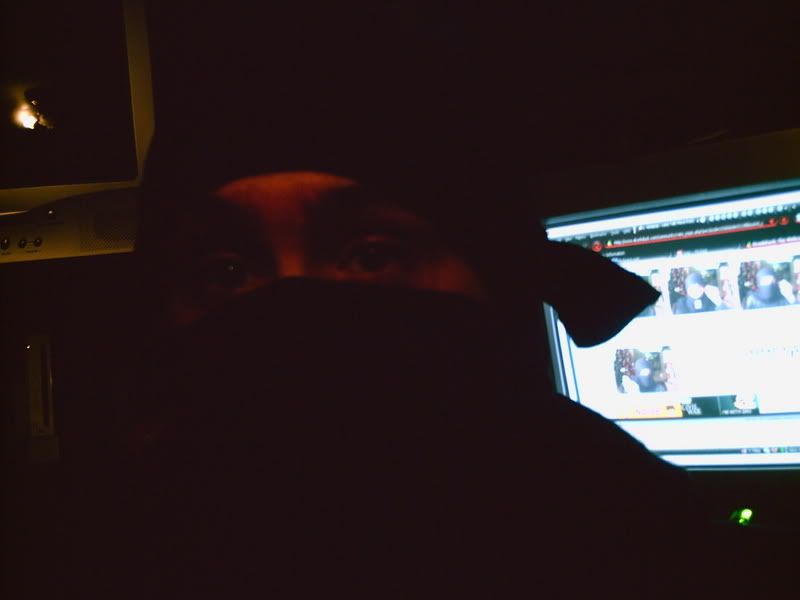 As you can see on this one I was actually on this DD page at the time and looking at the pic AQua put up.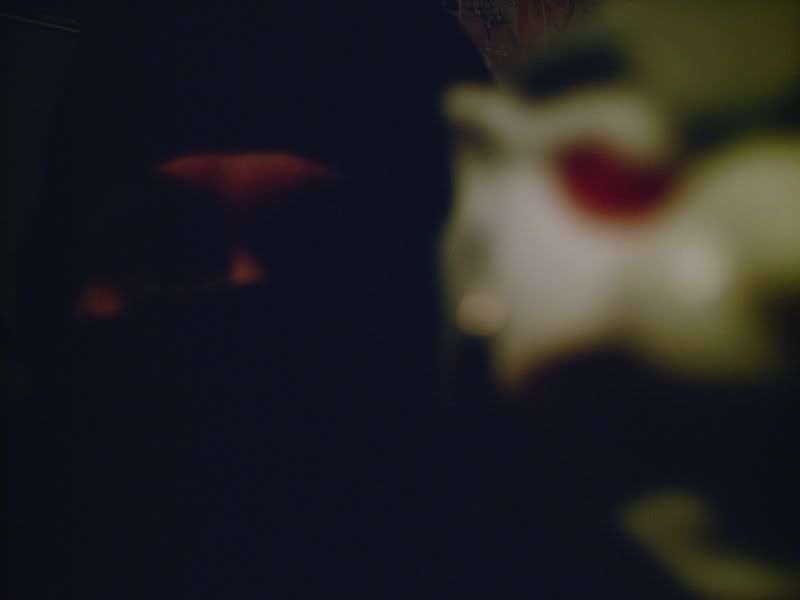 Here is one with my weapon. Since having power blasts called Osor is ridiculously hard to do I decided to bring in my other ninja weapon. What could it be you might be asking.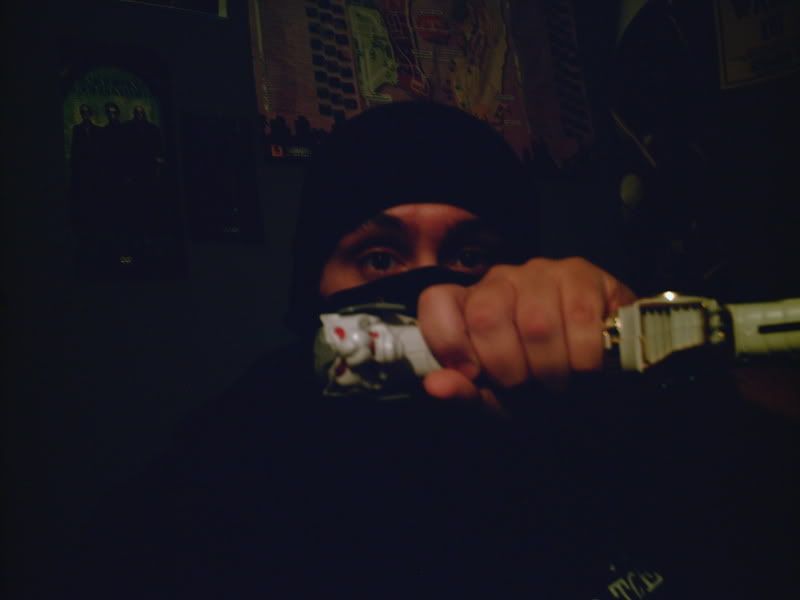 Well it is none other than Saba from Power Rangers. Thats right I got the White Rangers weapon Saba. What I say it at a comic book store and had to buy it. Stop looking at me like that. Fine Fine I am a nerd that still watches five year old shoes. So what? Power Rangers is awesome.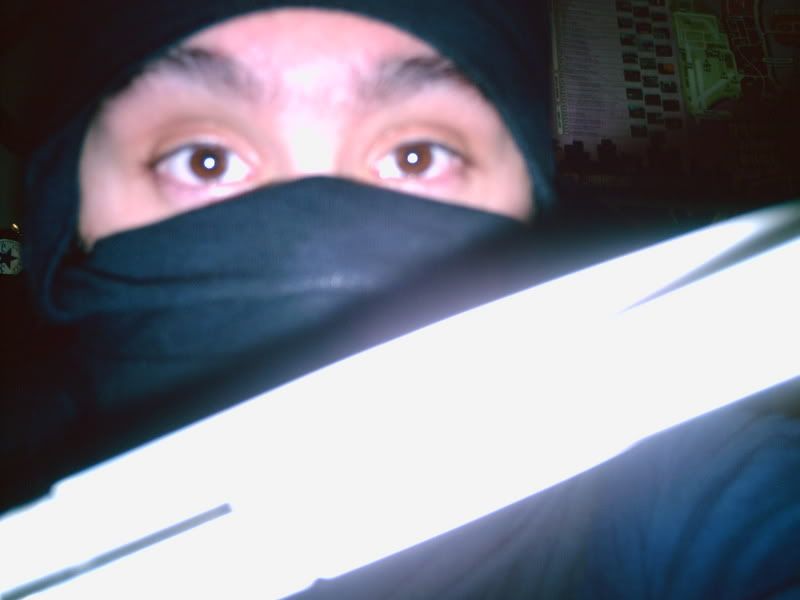 Fine have it your way I will just cut off your head with Saba. That right there is the last thing you see when you see a ninja.