Directions: Print off this game cut out the cards and have fun!
Rules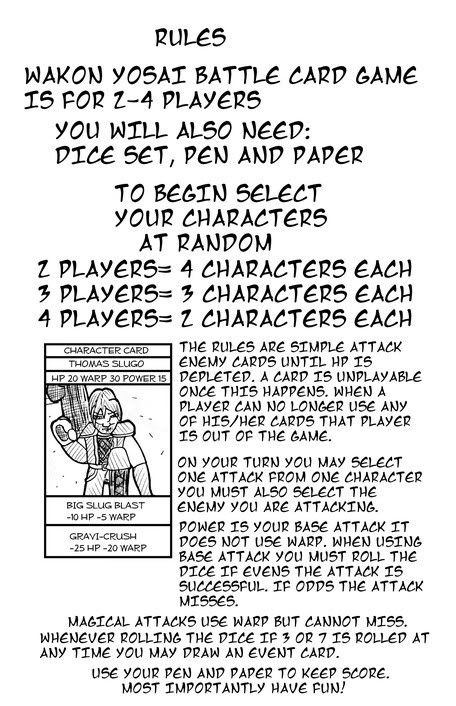 Pack 1
Pack 2
To clarify something… Event/Item cards go together. The language could be
confusing. When the rules say draw an Event Card. It means Event/Item… Sorry
for any confusion. Any questions feel free to PQ me or post them here.