Height 7'6"
Weight 410 lb
Age: 154
Eye Color: Yellow
Hair Color: N/A
Magical Alignment: Green/Bio
Weapon: N/A
Personality: Loyal,child-like,protective,well meaning,caring,friendly
Bio: Snowy feels isolated from his fellow dragons who still see him as a baby at only 154 years old. He doesn't remember much before he meet Chaimek, a sphinx that would become his best friend.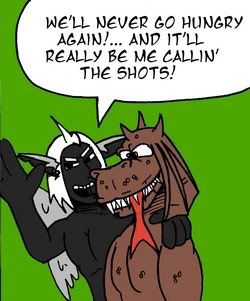 However… Thier friendship wouldn't last… When Chaimek tried to kill Lilith Snowy turned on his friend and to this day still believes that he killed him.