Hey gang! I'm Drezz (part of the
Webcomic Alliance
) and I've decided to post a few issues from my ongoing comic series
El Cuervo - The Latin Assassin.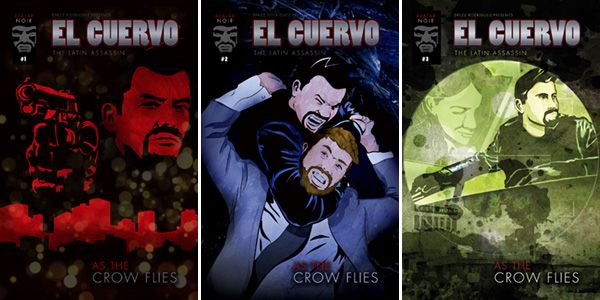 I've recently reformatted the story to fit in issue format, and I'll be posting page updates
3x a week (M-W-F)
on
my website
starting
May 1st.
As it stands right now, there are
3 issues
available to read for free. You can find it on the
main website
,
Facebook
,
Twitter
,
Tumblr
,
Tapastic
and most importantly, here on
The Duck.
I also have a Patreon set up for folks so they can read the new issue in its entirety without having to wait the full month for the whole update. The new issue is released to Patrons a week prior to the first page going out to the public. So if you're interested, check it out - you could receive some additional extras and goodies too.
I hope you enjoy the comic. I've been looking at some new series here and I'm really impressed by a lot of new comics I'm hoping to catch up on!