A comic for one of my characters named Laurence. This is set before my next comic.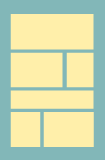 Four very chill teens and their very chill lives.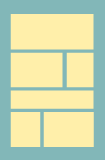 3-Revelaciones: Sonic, Shadow y Silver parten en busca de las esmeraldas caos que Mephiles aún no ha podido encontrar para así poder enfrentarlo.
the Valkyries are tasked with collecting the souls of fallen warriors and carrying them to Valhalla , but what happens when one refuses to let her charge die ?
The first comic book series that I ever made!
Follow The Super Team as they fight Evil!
Love Me is a boys love/gay story that takes place in the near modern future in a made-up town somewhere in America, and in this town, not everyone is friendly towards the LGBT community. Follow Kajin and friends on their gay college adventures and dive into a story that will make you laugh and cry (probably at the same time)

Obligatory Warning: Love Me is an 18+ BL (Boys Love) comic, there will be dark humor, cross-dressing, uncomfortable bigotry, nonconsensual and consensual sexual acts (uncensored pages will be on Patreon), foul language and more. The characters engaging in sexual acts are 18+ Love Me will be a rollercoaster of feels, so you have somewhat been warned.

From way-out to witty, linguistic to topical, these are the images I carry around in my head. …Among other things…
©2011 WOWIO, Inc. All Rights Reserved Google+