Public Profile
Jalen_66
member since August 08, 2007
About
What's up? My name is Jalen and I'm a 15 year old black. I live in a rather hot area.

What I like:
I love making comics. I'm putting up a practice comic to help me on poses and such; however, if people like it, I'll make it into a full series. I'm also making another comic to come soon, called Rel and the Beast Sweater, which will be a DrunkDuck exclusive. I have one that is a deviantART exclusive, check it here (however, the comic has ended): jalen66.deviantart.com
I also love playing video games. My top five games are Earthbound/Mother 2, Marvel Super Heroes, Neo Geo Battle Coliseum, Pokemon Diamond, and Super Smash Bros. Brawl. I don't care about console/company wars, so I'll play Wii/Xbox 360/PS2/whatever, and I like games made by Capcom, Nintendo, Square Enix, etc.
And, I love girls, especially if they're cute, nice, and love drawing and/or video games.

What I hate:
Rude people. They have no place here, wasting their lives being mean to people and what they do/like. If they spoof, it's okay, but if they're serious, well, I just can't tollerate that.
I also hate Internet fights. Making death threats and what not behind your PC isn't cool.

Drawing style:
My drawing style is very manga/anime influenced, but not all of my characters are drawn that way. Some are drawn in a kind of cartoony way as well.

I'm a fairly nice guy if you're on my good side. People say I'm funny and nice to be around, so if you want to be friends with me, go right ahead. Meeting new folks is cool.

Yes, my avatar is Nakoruru from Samurai Shodown/Capcom vs. SNK/Neo Geo Battle Coliseum. She rocks my socks!

Well, that's all about me. Sorta.
See you all!
Comics By Jalen_66
No comics.
Comics Assisted By Jalen_66
No comics.
Comics Recomended By Jalen_66
An American teacher in Japan finds romance and wacky misadventures when he gets engaged to a gothy mob princess. We have Time Monkeys.
A mean tempered Clefairy is exposed to a sunstone, and given the ability to speak. Using his new gift, he gets carried away and tries to take over the world.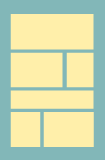 A comic about things that happen to me in real life, and some that occur in my mind. It's kinda like tossing what I hear and see into a blender. Hopefully I end up with an enjoyable and worth-while smoothy.
forum topics started
No topics.
Videos Shared By Jalen_66
No videos.
©2011 WOWIO, Inc. All Rights Reserved Google+