Public Profile
Shaun Shikeishuu
member since September 09, 2007
About
I've created many a sprite comic in my day. In 2001 I started my original series which was some stupid Sonic comic I made. It only had two issues and I had no idea what I was doing. The comics were lost and I moved on to something else early the next year.

The first major comic I did was based off of a fictional series I also worked on with others entitled "Come out and Play". It was named after the song by the band The Offspring. The comic series was entitled "The Adventures of CoaP". I started that back on March 2nd 2002.

The series had 35 issues and ended in November of 2002. During that year I also started a controversial comic entitled "Sonic Fans United Against Shadow" or S.F.U.A.S for short. It originally started as a club on the SoaH message boards for Sonic fans who despised the Shadow character. I then created a comic in which the characters of the clubs members would go out of their way to kill Shadow in each issue. It originally had 13 issues and went from July 28th to December 1st of 2002. Later on in my comic making carer I tried starting up a second chapter which contained 3 new issues. I stopped though because to many people complained and threw fits.

I also had done a mini series called "I Like Pie" which was a series done by my friend and SoaH owner Dennis Spielman. It only had 5 issues and ran from November 1st to November 25th.

At the end of 2002 I thought I would be done with comic completely but then I had an idea. A friend of mine from the SoaH forums by the name of Zin had come up with an original character who was a raccoon and his character wore a red Mario hat and had all sorts of Mario moves. I'm sure many of you have heard of him as he's made quite a few sprite sheets, sprites that I've seen used in many comics. Anyway besides his character some other people from this forum had Mario based characters so I ended up making a new series called "The Twisted World of Zintendo". And that's not a typo, it's suppose to be Zintendo. I started this series on December 20th 2002 and it originally ran until December 20th 2004. Two full years featuring 100 issues plus specials. The series was filled with mostly original characters though other appeared including Bowser and even Mario himself. And though the series was thought to be over after issue 100 I started it back up on April 1st 2006. Some people thought it was a joke but it wasn't. I really was making new issues. Up until issue 114 anyway. After that I ran out of ideas and stopped but I do plan on finishing it someday.

During my time working with Zintendo I did some other comics. I did a mini-series that was just random comics and I also did random one panel comics at a point. I also did some comics based off of other message boards I posted at. And then there was my favorite mini series of all called "Super's Shop: Quest for the Holy Fuzzies". It was a spin off to a spin off sort of. See my friend and one of the cast members of Zintendo did his own series based off my comic and i did this mini series based off that. It ran from August 20th to December 12th 2003.

My next big comic would start up during the time period as well. During all my time making comics I always wanted to make a real Sonic comic series. I tried one before back in 2001 but failed. I had made a few other Sonic comics that were featured on Psyguy's site back when they posted up random fan comics. But I wanted a real series. This series would be called Sonic Unreal.

It started out slow with the first issue being posted on September 21st 2003. By the end of the year I had only 4 issues and I didn't know if I could keep it going. Then on January 23rd 2004 I started doing comics based off of Sonic Heroes Bloopers I did. The series started to get popular and continued until April 7th 2006 where it ended on issue 50. However exactly one year later I started it back up with the third chapter. (Those are the ones I started posting here.)

Comics By Shaun Shikeishuu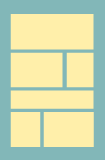 Adventure |
15 pages |
last: July 6 2011 |
0 likes
Espio Gaiden is a series I made up which combines two of my favorite game series together, Sonic and Ninja Gaiden. This series is a spin-off to Sonic Unreal and stars Espio the Chameleon.
Fantasy |
8 pages |
last: July 6 2011 |
0 likes
S3 (Stupid, Senseless, and Sonic) is a Sonic sprite comic which features characters in random comics. These comics might make no sense or may be completely stupid, hence the name.
Fantasy |
107 pages |
last: Aug. 14 2016 |
0 likes
This isn't a Sonic comic aimed at the kids, it contains Sonic in ways that could never happen in the games. It's filled with adult language, sexual situation and violence. You never do know whats going to happen next in the world of Sonic Unreal.
Comics Assisted By Shaun Shikeishuu
No comics.
Comics Recomended By Shaun Shikeishuu
Shaun Shikeishuu's friends
forum topics started
No topics.
Videos Shared By Shaun Shikeishuu
No videos.
©2011 WOWIO, Inc. All Rights Reserved Google+