Page 91
Coydog on April 14, 2023
Let's indulge in a little bit o' car porn today!

And there is some original Succubus art up for sale in the Isaac's Way Spring/Summer art auction! Isaac's Way is one of Fredericton's signature restaurants, and supports both artists and creative activities for local kids. 50% of the proceeds of sales will be going to support art lessons and activities for children. You can bid at the restaurant or online for this set featuring Mary and Sabbah at their wicked best.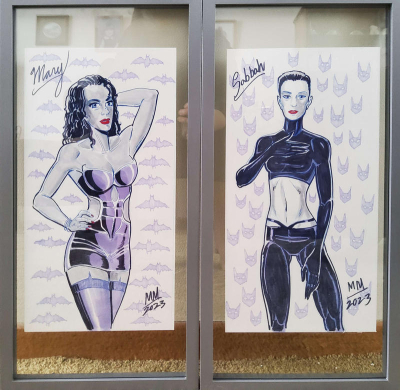 To view or bid online, go to the linked auction page site and scroll down until you see it.