Page 20
Lemniskate on Dec. 19, 2010
This page is here for two reasons. One: to recreate a scene I drew 1997 which in turn was inspired by Ratchet's repair attempt of Optimus Prime in "Funeral for a friend!":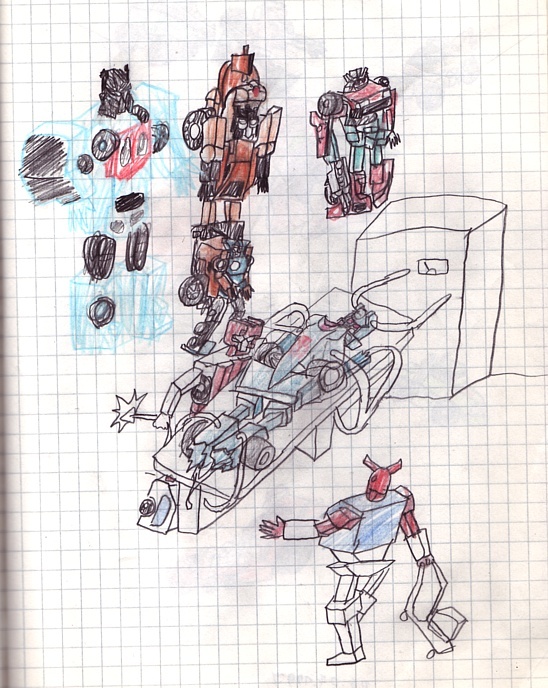 Note that this Speedstream was also damaged by a Turbo Master. That was the inspiration for the main conflict in this story.
Second to show the toys which I thought wouldn't go out into battle.

Another Sizzle (and what ugly colours…) He was already mentioned on page 7.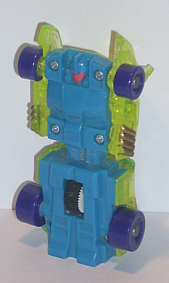 Admit it, before Transformers Animated you wouldn't've had heard of
Mainframe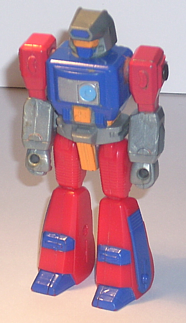 Push-Button
If you knew the Push-Button toy, you knew what'll go pop the next second :D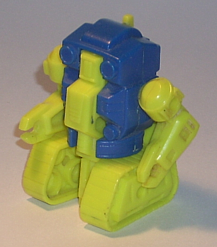 First Aid



Rest-Q knock-off
Behold my mad painting skills! XD I can do somewhat better now.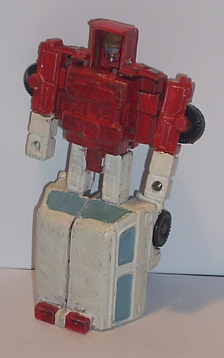 That's all, folks!
Well, almost. Tomorrow a coloured pin-up so that the outcome of the story won't be spoiled for unsuspecting first-time readers.