Hey you, yes you who clicked in to see what this was about!
'Tis a community comic not unlike our current DD Civil War event, and following in the trend of Marvel fads:
Drunk Duck Zombies!
The idea manifested itself during the WW Philly convention, and a few inspirational Zombies were sketched out by the super-awesome people that were at the DrunkDuck table! Enjoy these nifto-neaty drawings: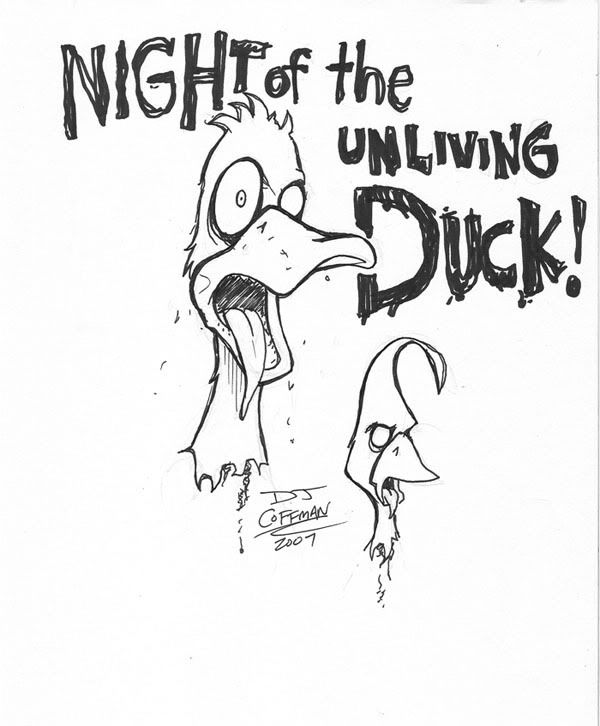 By DJ Coffman of
Hero By Night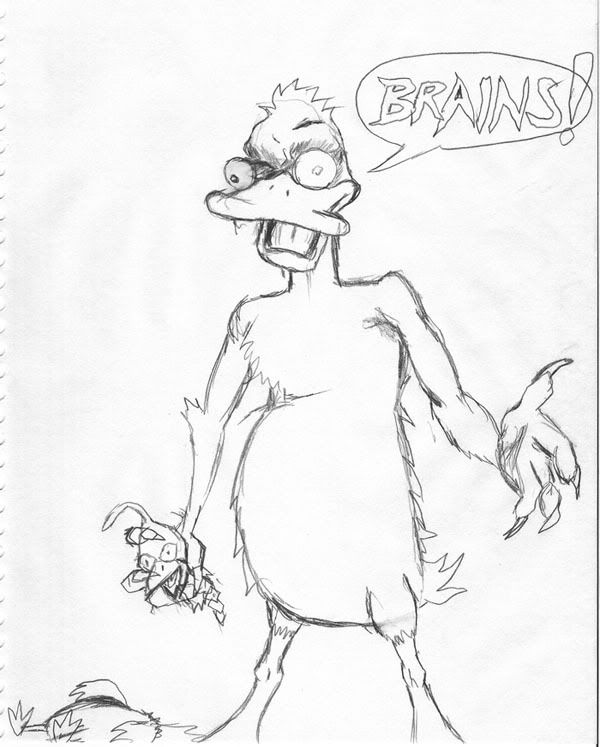 By jgib99 of
How Unfortunate
By Alexis of
Life on the Fringe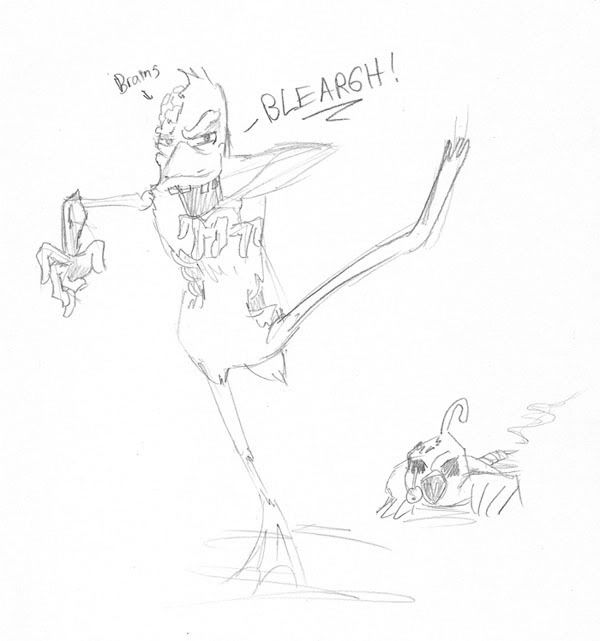 By Acadia of
Applied Living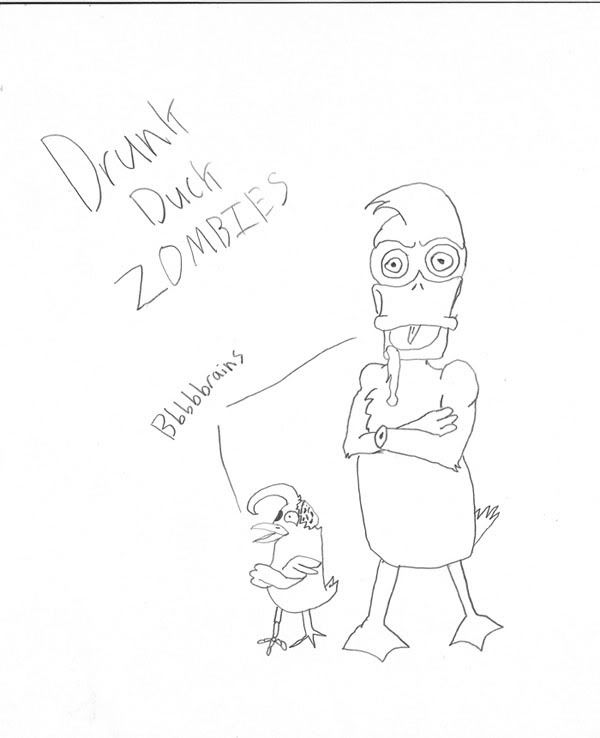 By Evil Emperor Nick, who founded the idea and conspired with our fine table mates for its creation.
He'll probably be in here to fill in the important details, as far as I know it's kinda like Marvel Zombies, with your DD characters being infected or trying to survive a DD flooded with zombie hordes! Sounds like fun eh? I think so!