Women in Comics with the Women of CAG Panel
is at 3:15 PM on Saturday June 7th
at the Big Apple Con
http://www.bigapplecon.com
The Women in Comics Hosted by The Women of CAG
Female comic book creators, publishers, press relations and production people discuss role models in comic book stories and real life, and how that affects their creative and market decisions. The panel will be moderated by Rachel Kadushin (www.BestFriendsProductions.com).
We will also specifically discuss the Comicbook Artists Guild (www.comicartguild.org) and how that has fit into some of our recent decision as creators, emerging professionals, and professionals.
Panelists will introduce themselves and relate their experiences to the discussion. At the end of the panel, membership forms will be included in a take-away of this year's newsletter that features CAG's women members.
Visit the CAG tables at the convention to have chats, and see the works of both female and male members of CAG.
A schedule will be posted at the table.
THE PANELISTS ARE (in alphabetical order):
Michele Ann Feldman
Rachel Kadushin
Lindsay Kraemer
Stephanie O'Donnell
Liz Ortiz
Michele St. Martin
Susan Soares
Shawnti Therrien
Michele Witchipoo
Thanks to Zorikh, Allan Rosenberg, and Mike Carbonaro for setting us up with 2 wheelchair accessible tables and the forum for Women in Comics and CAG!
Penn Plaza Pavilion
401 7th Ave at 33rd St
New York, New York 10001
(end time of panel is estimated - will revise shortly)
And I just noticed this on the Facebook page for it: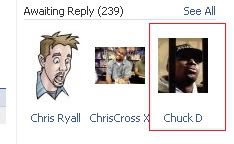 This will be a grand event INDEED.