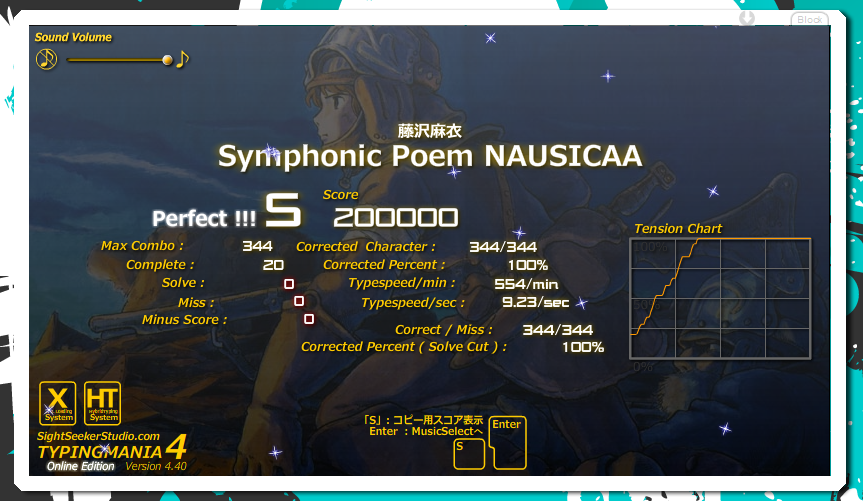 Typing. Yes. A game about typing.
But, it's strangely addictive. By strangely, I mean extremely.
Typing Mania 4 is a flash game that consists of you typing out the lyrics to a song as it plays. Your 'typing tension' increases as you get type more lyrics before the next line and decreases if you mess up or don't finish the typing the line before it moves on to the next. Each song has a 'typing level' from 0-99 (pictured above my success of level 0). So what makes this game fun?
Well, virtually all the songs there are actually anime songs. You've got Laputa: Castle in the Sky, Macross Frontier, Mushi-shi, Higurashi no Naku Koro ni, and the nightmare song itself, at level 99…Lucky Star.
There are some English songs as well, like with Evangelion and Ghost in the Shell, but most of these require you to type the romaji lyrics and it makes for some 'interesting' results.
Have a try, but I'd suggest you try something like the Kanon OP first before you even think about doing something like Caramelldansen.
Click the image to play~