I have never been inked. I have an irrational fear of needles and have heard stories of people contracting hepatitis from tattoo parlors. But having said that, there is something about tattoos that highly fascinate me and I am always dreaming up a design that I would get if I ever wanted a tattoo.
Getting a tattoo is a commitment and a design needs special thought because it can be very painful. Simply selecting a piece of stock art off Google images seems like an impersonal way to go about getting a tattoo.
I have had friends who have wanted me to design their next tattoo and I have shied from those requests. The thought of something I have drawn on someone's body is hard to imagine. The only art that I would want on my body is an individual design that I made myself so it has more meaning.
One of my dream tattoo designs: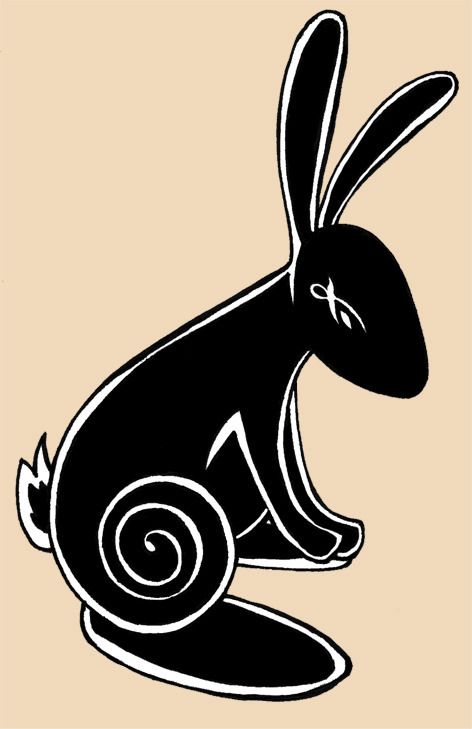 The Black Rabbit of Inlé
from
Watership Down
Location: Possibly the upper right arm.
What is
YOUR
ideal tattoo design?
Where would the tattoo be located?
Please post conceptual designs OR the actual design if you have already have a tattoo.