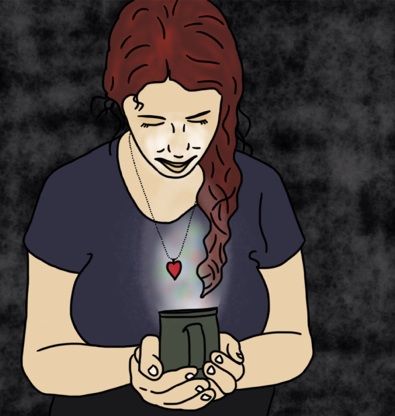 My personality appears extroverted in the right social situations when I am surrounded by like-minded people, however I know deep down that I am truly an introvert because I recharge when I am by myself and drawing.

When I first started getting serious about webcomics in college, there were many nights that I turned down time hanging out with friends because I had to update my comic. I spent consecutive Friday nights alone in the library computer lab because it had the best color laser printer and fastest Internet connection on campus. I did not realize how much it affected my social life until after one night of driving around the city when I turned down an invitation to see a movie because I did not want to miss my midnight update.

I guess these memories are snippets of a time that drawing webcomics took precedence over human interaction. Oddly enough, even after all those years, the comic pages are still here regardless if I updated them at the stroke of midnight or not. But those missed experiences that I passed up in favor of drawing in my apartment are some of my few regrets. It took a few years of living on my own to learn the importance of prioritizing friendship because opportunities to see them are so rare.

This is my story and I am not sure if other comic creators have been in a similar predicament when balancing the time spent on a comic page versus time spent making lasting friendships. I can only leave you with this advice: If the phone rings while you are scribbling the last panel of a comic page, pick it up. Maintaining a longterm friendship takes effort.

QUACKCAST

Quackcast Topic: Colouring Technique

CONTRIBUTIONS NEEDED!
For a future Quackcast ozoneocean and Banes would really love to know about how you go about colouring your artwork.

What programs or what actual tools do you use?
What are your fave methods?
Favourite media?
Time saving tips?
Tricks for good effects?
Things you wish you could improve on?
Things you think you've mastered?
How do you pick what things should be what colour?

Or anything else you can think of.

Link: http://theduckwebcomics.com/forum/topic/176218/


DRUNK DUCK AWARDS
VOTING IS NOW OPEN!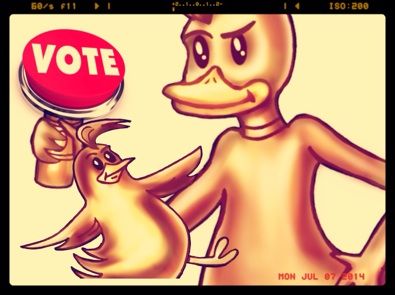 VOTE HERE


**SPECIAL THANKS** to Gunwallace for his original Newspost art "Girl with Glowing Mug" used in today's article.

.::.
What's Quacking?
Do you have any original art to contribute to our stock image database, announcements, community projects, ideas, news, or milestones to report? Please leave general comments below or send a PQ to kawaiidaigakusei. Email me at kawaiidaigakusei(at)gmail(dot)com.