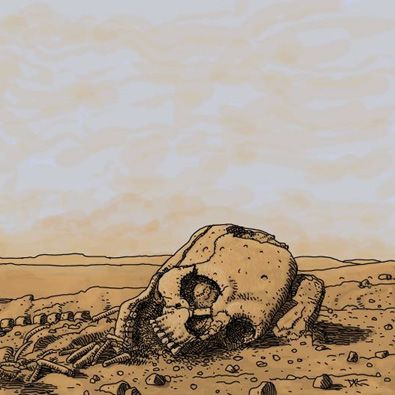 Summary:
The wastes are a hard place to survive in, it's a dog eat dog world out there. Lives are nasty, brutal and short. A Pair of wanderers fight for their existence in this place and along the way they pick up a young lad.
Athena Sculpture has amazing artwork, highly detailed pen and ink work with digital colour by a very skilled artist. The text portion of the comic is minimal, even the pages often only consist of a single panel; the artist is very skilled at being able to convey a lot of story with very little. It will be interesting to see how this one turns out!

Please enjoy ATHENA SCULPTURE, by DK Lombardi, rated M.