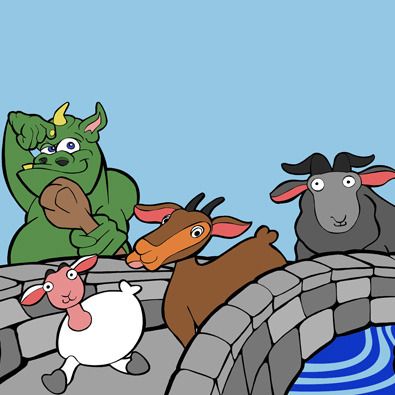 I recently watched a concert of Ed Sheeran singing "Thinking Out Loud" when the camera panned to the person playing the piano and it turned out to be Chris Martin from Coldplay and the song finished with a duet. I sat there thinking, "Wow, that really worked." Collaborating with another comic artist to create a story is similar to musicians playing a song together. They both need teamwork, balance, and chemistry in order to be successful.

The idea of collaboration in webcomics has been discussed on the Quackcast (Episode 103, Episode 106) before with Banes and ozoneocean sharing their experience of working on their tag team comic, Bottomless Waitress. I have worked on team projects in both a school and work setting and there are a certainly levels of highs and lows when working with other people.

PROS
-an exchange of fresh ideas
-each person brings their own perspective
-work is divided, so less work (50/50 is ideal in theory)
-utilize strengths (writers work on script, artists work on design)
-the art becomes a unique fusion of two different styles

CONS
-initial conflict of not seeing eye-to-eye
-extra time needed to discuss ideas
-micromanaging, one person might want to control all aspects of the project
-one person is willing to put more effort into the final project
-unbalanced contribution (20/80 or 40/60)
-final product is trashed because it did not meet the standards of the entire team


Working in a group takes a bit more effort than working solo on a project. Sometimes, it is impossible to avoid working with other people, which reminds me of the time I was asked to design a mural for an elementary school (pictured above) that never came to fruition. The most upsetting part of that whole experience was the lack of communication between key people involved that could have saved me the ten hours of freetime that I spent working on the design. I guess I am still bitter about it.

Love 'em or hate 'em. Collaborations can be really fun if done with the right person.


Links on Collaborations:

Quackcast Episode 103 - Beginning a Collaboration, A Single Step
http://www.theduckwebcomics.com/quackcast/episode-103-beginning-a-collaboration-a-single-step

Quackcast Episode 106 : Real World Comic Collab - Part 2
http://www.theduckwebcomics.com/quackcast/episode-106-real-world-comic-collab-part-2



QUACKCAST CONTRIBUTIONS NEEDED

VAMPIRE (AND WEREWOLF) CAST!

http://www.theduckwebcomics.com/forum/topic/177364/

The the month of October we're doing halloween!
This Saturday we will chat about Vampires so please quickly tell us about webcomics you like with vampires!

You can also mention movies… even Twilight.

Oh, and Werewolves.You can includes those but mainly VAMPIRES in webcomics.

http://www.theduckwebcomics.com/forum/topic/177364/


.::.
What's Quacking?
Do you have any original art to contribute to our stock image database, announcements, community projects, ideas, news, or milestones to report? Please leave general comments below or send a PQ to kawaiidaigakusei. Email me at kawaiidaigakusei(at)gmail(dot)com.