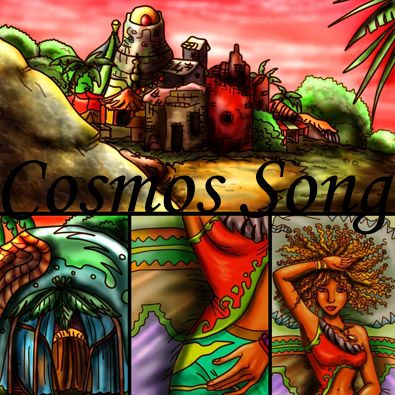 In the beautiful, verdant and luscious village paradise of Pyll'ar, young sorceress Roxy goes about her daily routine, but this day things are to be a little different… A strange pale man with black hair arrives to fight a terrible beast, and fails. Roxy takes in Ronig and nurses his wounds, showing him the ways of her people. Will love blossom between them, like the lovely flowers on the island? Only time will tell. What what IS the story behind the mysterious Ronig?
Cosmos song is a beautifully rendered fantasy comic with an amazing rainbow of colours and lovely glowing effects. The story features action and romance, it moves along at a very good pace and it really quite addictive as well as a treat for the eyes!

Read Cosmos Song, by Peipei, rated M.