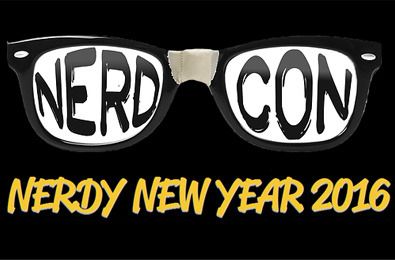 "May your coming year be filled with magic and dreams and good madness. I hope you read some fine books and kiss someone who thinks you're wonderful, and don't forget to make some art – write or draw or build or sing or live as only you can. And I hope, somewhere in the next year, you surprise yourself."
-Neil Gaiman

I know this quotation has been floating around the Internet for over a decade now, but it is still special to me because Neil Gaiman wrote it (and I adore Neil), but more importantly, it was the last lingering thought my yoga instructor had my class meditate on during the eve of New Year's Eve. I sat in my car this morning during one of Southern California's blustery cold mornings and read chapters from Gaiman's Trigger Warning aloud to myself right before work. It cemented the fact that he is an author whose words sends tingling shivers to every nerve in my body starting with my fingertips.

.:.

I firmly believe that the decisions made on the night of New Year's Eve set the tone for the rest of the year. Living in a small city limited my options for NYE celebrations, so when I found out NerdCon was hosting a "Nerdy New Year 2016" celebration two towns over, I opted to go because I will try anything once. The 24-hour event was split up into two parts. It ran from 9:00 AM (December 31) and ended at 9:00 AM (January 1). I decided to purchase a twelve hour half-day pass starting from 9:00 PM (Dec 31) - 9:00 AM (Jan 1) so I would have something to do at midnight.

Pretty much, the title of the event said it all. NerdCon is short for a Nerd Convention. It was a very comfortably sized venue with three large rooms: the first room was filled with rows and rows of gaming computers connected to a LAN; the second room had several tv monitors with Super Smash Bros, a stage for Guitar Hero, and an official Mario Kart Wii tournament; the third room had a dance floor, a full bar with a concession stand, and a performance stage. The whole hallway was meant for table top games from Lord of the Rings Trivia to a chess board with Star Wars figurines. The best way to describe the whole set up would be a prom for Nerds.

My first stop of the night was the main stage where a Tom Hiddleston look-alike in a deconstructed Loki costume hosted a Karaoke with Loki show. Every person who was on the karaoke list was a no show, so the actual performances were very "amusing". I ended up playing the Lord of the Rings Trivia game with my group of friends, but it ended up being way more difficult than expected because it asked questions solely from the books. Somehow I ended up sitting at one of the LAN computers and began playing Gears of War on the Xbox 360 with a complete stranger until the midnight countdown.

Now remember when I said that midnight of New Year's sets tone of the entire year? At 12:00 AM on January 1st, I was standing in the middle of a dance floor directly under a balloon drop. The Loki, Assassin's Creed, full-figured Princess Leia, and Harley Quinn cosplayers were whipping and nae-naeing on the stage, and there was some random person dressed up in a giant fox costume walking around the dance floor. If that moment set the tone for 2016, then I am in for a wild and weird year.

I opted to stay late because I wanted to give all the late night programming a chance. I wish I could say that the evening was like a fine wine, but I can not. First, there was a play acted out by amateur theatre kids in cosplay. It was followed by a display of "gratuitous violence" which ended up being a bunch of middle-aged men dressed up in plate armour engaging in sword fighting WITHOUT helmets! Around 4:00 AM, I decided to give it one more shot and stuck around for the adult pillow fight (but that ended up being an even more uncomfortable mess than the previous show). The one good thing about staying late was that I was able to talk to the Loki cosplayer (and it turns out he has a minor following on social media).

Overall, NerdCon reminded me of everything I loved about San Diego Comic Con because it highlighted nerd culture without all the celebrities and hype from movie previews. There were also no lines, which is always a plus in my book.

Oh yes, and most excitingly, I was able to meet and take a picture with a Squall Leonhart cosplayer, which made my middle school dreams come true.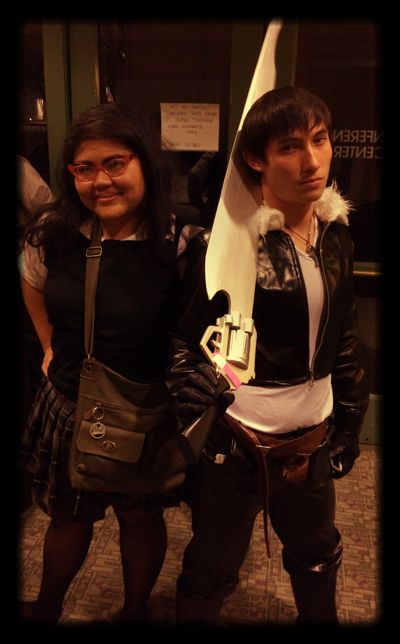 MILESTONE




"Johnny Bullet is about a man and his ride set in the 1970s."

toondoctor wanted to let everyone on Drunk Duck know that the comic, Johnny Bullet has reached its 50th page milestone!!

Read Johnny Bullet! It is an adventure comic and rated E.

Link: http://www.theduckwebcomics.com/Johnny_Bullet/

.::.
What's Quacking?
Do you have any original art to contribute to our stock image database, announcements, community projects, ideas, news, or milestones to report? Please leave general comments below or send a PQ to kawaiidaigakusei. Email me at kawaiidaigakusei(at)gmail(dot)com.