I just started reading a book called "Framed Ink" by Marcos Mateu-Mestre. I'm not that far in, but it's already incredible. It's a book about visual composition…comics! Or storyboards, or even animation.

What I like about it is the whole approach to art makes so much sense. He approaches his work first from the standpoint of MOOD. What is the overall mood of the story, and the mood/emotion of this particular scene, and of this particular panel or moment? Then he figures out the intensity of that emotion, and works from there. I'll have to keep reading to see what he says next.

This is what I already believed was the way to approach things. I'd never put it into words…or coherent thought, for that matter. It's all about emotion, mood, and telling the story. Very excited to read more and put some of this stuff into practice!

Honestly, I've given very little thought to mood or emotion in terms of the comic visuals.

I mean sure, I think about facial expression, dialogue and delivering a surprise or a joke, or the occasional tear-jerking moment…but to actually think about the emotion being delivered by the frames I'm drawing? Almost never.

The one exception was my comedy/horror special last Fall, "The Creepin' Willies":




I knew I wanted this story to be tense and creepy at times, and that long shots and sometimes low angles were part of the horror/suspense visual vocabulary.

I was fairly pleased with how that issue turned out, actually, having reread it recently. A lot of my stories get a little wordy in spots, and there are too many "talking head" pages for my liking!

Putting more thought into the visuals has a lot of appeal. Hence the purchase of this book!

In any case, I'm still only a few pages in, but "Framed Ink" seems worthy of a shout out!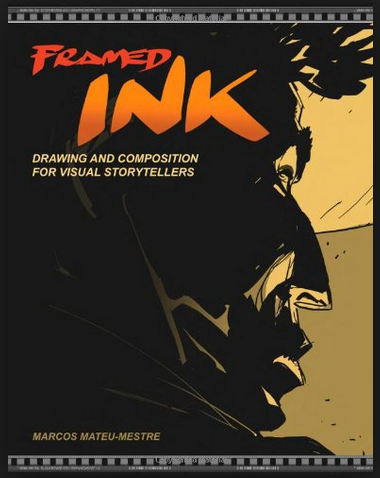 How about you? Do you think about mood and emotion with the art in your comics? How do you express it? How has it worked out so far?

Have a good one!

-Banes