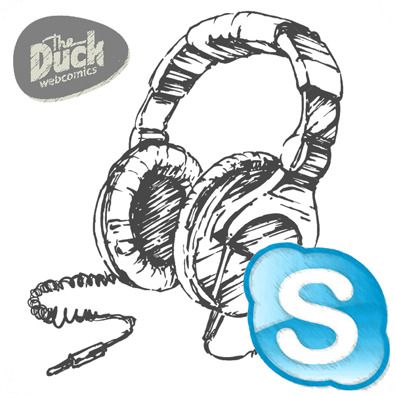 Word on the street is that there is going to be a world-wide Drunk Duck meet-up this Saturday, May 21st. This will be a chance for all users of Drunk Duck to mingle on Skype (https://www.skype.com/).

The first Electronic Drunk Duck Meetup is going to begin at 11AM New York Time and will continue for 10 hours, ending at 9PM New York Time.

To find a complete time conversion chart for your local time, please refer to World Time Buddy (http://www.worldtimebuddy.com/).

It is important to note that most people present will be in a different timezone, so some of the users might be talking in the middle of the night while others might be eating lunch. There is also no dress code, some people may dress in costume while others could be in their pajamas.

Stay connected to updates through the facebook event page (https://www.facebook.com/events/1088004541241456/).

I will personally try my best to make an appearance for the first three hours, but I work on Saturdays, so my participation will mostly consist of waking up, eating breakfast, and getting ready for work (haha!).

If you are unable to make it to this event, there should be more events like it in the future.



.::.
What's Quacking?
Do you have any original art to contribute to our stock image database, announcements, community projects, ideas, news, or milestones to report? Please leave general comments below or send a PQ to kawaiidaigakusei. Email me at kawaiidaigakusei(at)gmail(dot)com.