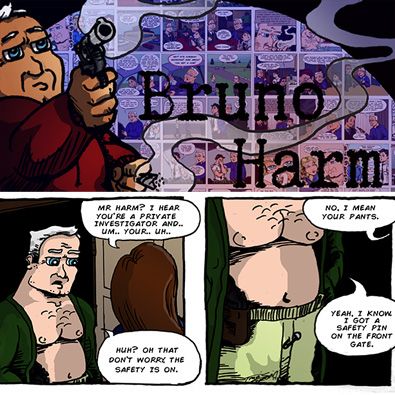 Bruno Harm is getting on, he's old and a bit paunchy, but he's still one hell of a PI! His unorthodox methods will solve most cases faster than any po-faced CSI crime team, with a good deal more humour and fun. He sees himself as an old time nior detective and would like us to see him that way as well, it doesn't quite work out like that though.
The art is highly stylised and cartoony, hand drawn with digital colour. Bruno Harm is a comedy nior detective comic strip and it's incredibly funny with a clever joke on every page.
Read Bruno Harm, by Bruno Harm, rated E.