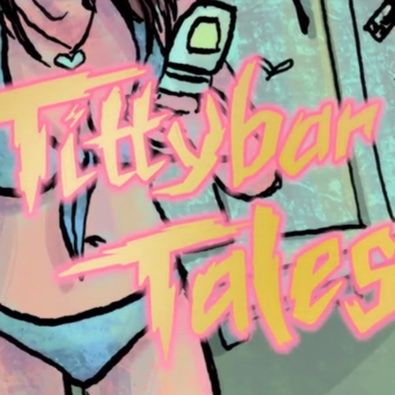 This message was written by moneko:


Hello, I've been working on a kickstarter to fund a print edition of my comic, Tittybar Tales, which has been hosted here on The Duck since I began creating it.

Tales from Two Tiny Tittybars is a frank and funny autobiographical webcomic about working as a stripper. It's a humorous take on some of my favorite stories and insights, as well as stories from fellow strippers. I've already created the comics and now I want to print a 5"x5", 70 page, full color book of the comics so far! Help fund a print edition of the webcomic!

In the project video I have used quotes from comments here on The Duck and I have given special thanks to The Duck community in the video credits! I also used the 'theme tune' created by user Gunwallace (with his permission of course!) He suggested I let the moderators know about the kickstarter and I hope you might be interested.

I also plan to use project wonderful to advertise here on The Duck once the kickstarter is live.

Kickstarter live here: https://www.kickstarter.com/projects/2066688123/tittybar-tales-an-autobiographical-strip

~Alex


MILESTONE




Friday, October 28, 2016, The KAMics by KAM hit 1,650 pages!

Link: http://www.theduckwebcomics.com/The_KAMics/

–

HAPPY HALLOWEEN, EVERYONE! Trick-or-Treat!!

.::.
What's Quacking?
Do you have any original art to contribute to our stock image database, announcements, community projects, ideas, news, or milestones to report? Please leave general comments below or send a PQ to kawaiidaigakusei. Email me at kawaiidaigakusei(at)gmail(dot)com.